Coil Springs
OEM & Custom • Manufactured By EATON Detroit Spring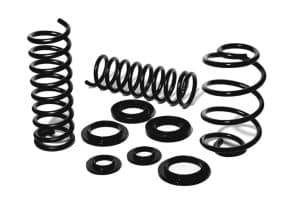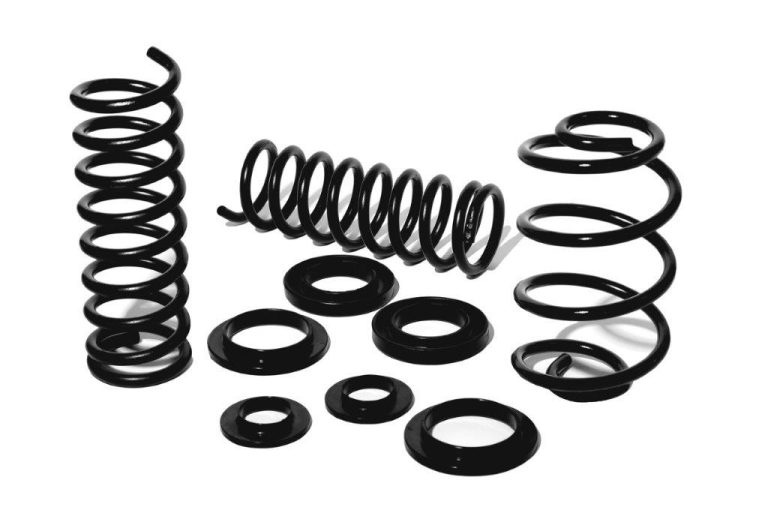 Improve your ride quality, stance, and handling with one purchase: coil springs designed to suit your vehicle.
Automotive professionals and enthusiasts the world over swear by EATON springs for our commitment to quality and accuracy in our spring design and production process.
Whether you need coil springs for restorations, resto-mods, hot rods, modern vehicles (like lowering springs for the Ford Crown Victoria), or even custom applications, we will provide springs that fit your needs.
For A Great Stance, A Great Ride Quality, and A Long-Lasting Suspension
Shotpeened SAE 5160 Spring Steel gives our coil springs a smooth-as-silk ride quality that will last longer than competing manufacturers.
We can design a custom stance (up to 2″ raised or lowered) or manufacture an Original Factory Blueprint Perfect set of restoration springs (your vehicle will sit just like it did out the factory!)
Installs are quick and easy since each spring is designed to fit your vehicle
Ride away safely with new, structurally sounds coils instead of old, worn out ones like those ones to the right

— >
Most Popular Coil Spring Tech Questions
Coil Spring Tech Questions