Resto-Mod Springs
OEM & Custom • Manufactured By EATON Detroit Spring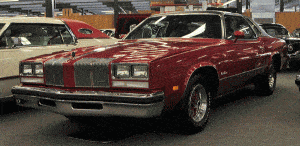 Resto-Mods are the classics, except maybe with a much bigger engine or a modern drivetrain.
While restorations usually only require the same springs the factory used, Resto-Mods need to take much more into consideration. If you don't have an expert to guide you through, you could end up with a Mustang that rides like a truck.
Lucky for you, your search for spring experts has ended
So here's the good news. We specialize in Resto-Mod because our spring experts have the Resto-Mod know-how (and the original blueprints) to redesign the factory springs to the exact specifications your vehicle requires. No 'guess-and-check' and absolutely no 'one-size-fits-all.' Just the right springs.