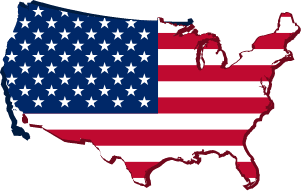 We Help Maintain American Icons By Manufacturing Leaf & Coil Springs Right Here In The USA.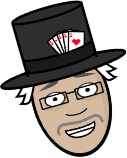 Not just for buying springs! Look up vehicles on our website to see their original brochures, fun facts, and an occasional message from auto appraiser extraordinaire, Top Hat John!
Kevin's 1962 Ford Fairlane 500

It is a 62 Fairlane 500 that put a 1966 390 with a tri-power and 4 speed from a 1977 Granada which gives it 4th gear overdrive. I used a Crites lightnin bolt shock tower kit and your stock height thunderbolt springs.

David's 1971 Plymouth Duster 340

It took me 6yrs to take this car to a #1 level. Back in late 1971 my older brother bought one just like this. I was hooked!9

Rob's 1970, Ford Mustang Boss 302

Owned since 1978, Bought it for $450.00 with no motor or tranny and it already had rust holes in the rear quarters. Hauled it home in my dads grain truck. Rebuilt with salvage yard 351 Cleveland and top loader tranny. Daily driver from spring of 79 until 1985. In hibernation until 2012 when Ford had a big display at the L A Autoshow including a 2012 Boss 302 running on a dyno in the exhibition hall. If that doesn't get your juices flowing to go home and get your old Boss out of the barn you aren't a true car guy. I spent a year interviewing resto/body shops. Spent a summer stripping off anything I could unbolt except the suspension/wheels/tires. Dropped off at the resto shop in 2015. Final assembly started with the first parts order on News Year's weekend 2020. First drive was August 2020. All in all a pretty nice way to spend a pandemic/lockdown.

Scott's 1965 pontiac 2+2

All original. 46,000 miles. 421cubic inch engine. Automatic. Black interior

Jay's 1965 Ford Falcon

65 Ford Falcon under construction with Eaton leaf springs.

John's 1969 SS 396 Camaro with L-89 engine

This a 6 year restoration that has been restore factory correct correct down to the factory correct heater hose clamps and all the nuts and bolts under the hood. The 396 375 hp L-89 engine has the factory correct aluminum snowflake cylinder heads that was offered on only 311 69 Camaros that had the 375 hp high performance engine in 1969. This car has deluxe interior and has a fold-down rear seat which is a unique option offered in 1969. This car is Lemans Blue with white rallye strips and Dark blue interior. It has a M-22 rock crusher 4 speed tranny. The car has Eaton Detroit Springs supporting a Positive Tract rear end with 3:73 gears.

Donald's 1968 Pontiac Lemans

It was a basket case that took 8 years to build. All of the work done in my garage.

JOHN's 1952 PLYMOUTH SUBURBAN

installed your front coil springs and rear leaf springs which lowered the vehicle approx. 2 inches. looks better and rides better thanks for the help in selecting springs for my vehicles. just won best wagon at the atlanta autorama and was picked by don garlits as best vintage mopar at his yearly mopar show. thanks to eaton spring

Charles's 1954 Chevy 3100

Original drivetrain and almost original suspension except for some new front lowering springs and tie rods Tahoe bucket seats with intergraded seat belts on inside.

Jim's 1957 Mercy Monterey

I love my drop springs!!

Bert's 1965 Ford Galaxie

1965 Galaxie 500 with a HIPO 302 crate engine. 61,000 original miles, lots of upgrades, and fun to drive.

Victoria's 1968 Ford Mustang

We spent two years restoring our pony. It turns out the final - and best - upgrade we did to this car was to stop at the NPD booth during their Mustang Rally and speak with a gentleman about the springs for our car. Turns out, we spoke with the owner of the company who very graciously advised us to call the company in the morning and speak with Kim. Kim was a delight - very helpful and knowledgeable. She assisted us in ordering the correct ride height for our car. We absolutely love the results! The car is responsive, corners like it's on rails, and no longer bottoms out over a railroad track. Thank you, Eaton Springs! Our car is better than ever!

Billy's 1967 Nova

Runs good as it looks. This a show car and a drag car .

Bob's 27 Ford Track Roadster

Just your everyday single seater. Instead of retiring I thought it would be good to recycle. Good acceleration, great mileage (air, cruise and tilt).

Dennis's 1970 Ford Mustang

My wife and I purchased this mustang in 2003 in rough shape, it had been sitting in a carport for 13 years after driving for a while I had a complaint while driving on the freeway going over passes the car would sway side to side, I friend told me put new Springs on the rear this is where you come in, I ordered a pair from you and what a difference thank you very much

Christian's 1956 Chevy Truck 3200

This was an original 1956 newspaper delivery truck from the Oakland Tribune that was given to my grandfather as a bonus in 1958. My father and his brothers all drove it in high school, as I did. After a frame up resto in 1985 and several 235 engines, I finally got it back on the road after 27 years of storage with a 350 and four on the floor. After trying several sets of front mustang 2 springs for the IFS fat-man kit, I ordered a set of springs from Eaton. The Eaton springs were perfect, whereas the other springs were cut too low. Thank you Eaton springs, the springs were perfect on the first try!!!

John's 1953 Ford Customline

Extremely modified big block 460z is why I needed Eaton Springs to twist me some new heavier duty springs to help with the weight on the refurbish original suspension.
C6 Street fighter transmission narrowed Ford 9 inch rear end custom exhaust electric actuated tilt front end just need to do the bodywork now

Courtney's 1957 DeSoto FireFlite Sportsman

Rebuilt 341 hemi engine, A & A built towing transmission, extra large trans fluid oil cooler, four wheel disc brake conversion, Eaton Detroit heavy duty with plus one inch lift in rear. I plan to tow my 1961 Shasta AirFlite vintage camper.

Courtney's 1957 DeSoto FireFlite Sportsman

I am the second owner of an unrestored car. It has received some resto mod treatments. Original 341 Hemi rebuilt buy The Atlanta Speed Shop who race a top fuel front engine dragster when they are not working on customers cars. Rebuilt 8 3/4 rear end from Mitchell Differential with custom gearing. Four wheel disc brake conversion. Rebuilt Torqueflite transmission from A & A trans. in Indiana built for towing. Eaton higher spring rate rear leafs with plus one inch lift to prevent sag when towing trailer. Extra large oil cooler for transmission fluid and a deeper trans pan with fins thats holds two extra quarts. Cam reground for small perf. gains. MSD electronic ignition, Hot Heads aluminum manifold with an Edelbrock 600 cfm carb. Hot Heads headers.

Thomas's 1966 Pontiac Catalina Convertible

This was just like My very first car ! When I saw it, I had to have it ! I prayed about getting this car, & I sold just about every car I had to get it too ! Glad that I did, Thank God ! Second chances don't come often, So seize the moment ! Go for it, Get it, Enjoy it ! You'll be glad that You did ! Take Care Of Your Best Friend, That Would Be You !

George's 1957 Belair

Purchased in 2015, repaired rotted trunk floor and fender wells, installed rebuilt 1970 LT1 engine & M20 Muncie

melvin's 1970,Olds 442

I bought it November 1969,It has never bin restore just maintained thru out the years.It has factory ram air on a 365hp 455 4 barrel engine with a hurst daul-gate shifter and limited-slip rear-end.Over the years parts had to be replaced.Iam proudly riding on 4 Eaton springs

Drew's 1963.5 Ford Galaxie

'63.5 Ford Galaxie 500 429ci engine, full roller c6 transmission, gear vendors overdrive, 4.30:1 rear gears with Eaton/Detroit TruTrac locker. Wheel Vintiques 62 series steel wheels, MT street tires, and of course EATON leaf springs! Also upgraded steering and braking. The engine is powerful enough to have a little fun with and still tame enough to drive 100 miles to a cruise with the kids.

duane's 1950 plymouth business coupe

four wheel disc brakes,3/4 race cam, hi compression head, twin weber carbs, fenton dual exhaust, 5 spd. trans, ididit steering column, custom cherry red interior, ppg waterborn base coat , ppg glamor clear, 2' lowered Eaton springs. Street Rodder mag.Top 100 pick

Bob's 1963 Pontiac Lemans

A DeLorean special. 1/2 389 in the front, Corsair style rear transaxle… makes for a nice ride! Rear independent suspension springs needed a little customization -thanks to Mike at Eaton Detroit Spring the ride hight is on the button!

Clinton's 1971 Ford Mach 1

1971 Mach 1, black on black, 351 Cleveland, 4 speed. Replaced original rear leaf springs with stock leaf springs. Replaced front coils with a 1" lower coil.

Geoff's 1971 Ford Mustang Mach 1

This car was purchased in LA California in 2008. Now resides in SW Ontario, Canada. It is numbers matching, original steel body and totally rust free. Upgrades include new front suspension, but retaining the original coil springs, new Eaton Springs (Boss 351) rear leaf springs, Addco front and rear anti-sway bars, Power steering and 4 piston front power disc brakes. LED lighting completes the "must have" upgrades.

Robert's 1968 Cougar XR-7

Cruiser and also nostalgia drag racer; 302 4-barrel now, cheater stroker coming in 2021!

Dave's 1963 Ford Galaxie 500 XL

Original factory "Z" code Driver. Great for enjoying the weekends. Excellent EATON customer service to obtain the right height with the rear leaf springs.

Ronald's 1970 AMC AMX

The AMX is a unrestored survivor. 360 engine was rebuilt to original 10 to 1 compression, Howards cam, 750 Holly, Hedman headers,and 4:11 rear posi. New EATON leaf springs on rear.

Brad's 1969 Mercury Montego

All original with 65,000 miles. 302 V8 with C4 automatic trans. According to Marti report she's 1 of 27. Rear springs were sagging, so replaced them with the HD +1".

Bert's 1929 Ford RPU

Last Refuge Cabrio steel body , folding top, rollup windows ,custom built bed, stretched wheelbase to 118", custom spring behind rear suspension (wanted to show off quick change ) Dodge 270 Hemi, bored .080" , 10 1/2 CR ratio, custom ground cam, triple Holley 94's ,4 speed OD tranny, Hyd clutch, one off 8 gauge dash panel, Winters quick change, owner built over 12 year period

Gary's 1956 Ford Mainline

Just wanna say thank you for your custom front springs on my 1956 ford mainline, with a 427 ford upfront, it was way too low, now it sits perfect and transfers weight to the back for better traction

Nick's 1929 Rolls Royce, Boat Tail Roadster

This car was a barn find in New York State, and had been stripped of engine, trans and axles for the war effort. Since parts are extremely rare, a resto mod had to be done to get back on the road. Chevy 350, TH350 trans, Mustang II front axle are some of the parts that were used. Eaton custom made the front springs, and they work great !!

Allen's 1970 Ford F-100

I have a 1970 F100 shortbed. It has a custom rear subframe with ladder bar/coilover setup, front is stock frame with dropped I-beams with Detroit 2" drop springs. Mild 351W/AOD. Custom built cowl hood and large rear tubs being coated in my favorite color GRABBER BLUE!!! :P

Doug's 1970 American Motors AMX

Go Pack 390, 4 Speed, 3:54 Twin Grip rear. All business w/no power steering or AC. Frost White paint and 1 of 186 with a red leather interior. Purchased in '07, complete, intact w/all original parts on the virtually rust free car which had not ran or been driven for 20 years. I got it drveable in 6 months. Rattle can white primered it and drove it like that for 5 yrs. Did a ground up restoration in 2013 and have had it on the road since that was completed in 2016. 38k miles showed on the clock when I got it and it now says 61k. Too much fun not to enjoy and to let others enjoy her as well

Ron's 1969 Dodge Super Bee

Long story short? Bought in 1995 for $6500.00 in great shape but in need of a restoration. Knowing it would be going down for a full restore soon. I Beat on it real good for about 3 years with a 383 in it. Acquired a 1965 440 motor out of a C Body. Strapped it down to a pallet and sent it up to Hensley Performance in Knoxville TN. Then spent many many hours on it to make it look like it does now. Not for everyone? but,,,,, I built it for ME.

Brandon's 1989 Plymouth Gran Fury

This is an actual police car that was retired from the Reno, NV police department.

Michael's 1969 Mercury Cyclone Spoiler II

Aero NASCAR version. Last year driven 1800 miles to Bonneville and ran 154mph on the salt flats. Then driven 1800 miles home. Eaton front springs. Old school 351 Cleveland and 4 speed toploader and 2:75 Detriot locker.

Dan's 1978 Big Jeep

custom build ... Big Jeep rear steer...

Mike's 1940 Chevrolet Master Deluxe business coupe

Rear leaf springs replaced after 80 years. Eaton moved the axle pin 2" aft to center the rear in the fender openings. I have owned this "high school" car since 1959. Always garaged, and is rust free. Converted to a V8 in 1961. Many transmissions, engines, and rear ends later, it now is a stock 350/350 with vintage air. The car still retains the stock suspension and steering, and drives surprisingly well.

John's 1969 AMC Javelin

Owned the car for 36 years... first complete rebuild. 406cu/525hp 4spd Old springs finally gave out and needed to update the stance... nailed it!

Mike's 1967 Chevrolet Camaro

I did a complete "Ground-up" resto on my original color Bolero Red '67 Camaro in 2011-12. It still sports the original 327 engine rebuilt and "pumped-up". The engine is dressed up like a 302, it sports many real 302 parts. The engine is backed up with a 700R4 Trans. and 4:11 12 bolt Posi.

Herb's 1909 Stanley Steamer Model R

The rear suspension on the car had started to sag quite a bit. they are original leaf springs with lips on the side and rather intricate connections. The folks at Eaton Springs cleaned them and decided on the best course to get them back to working the way they were supposed to

Corine's 1970 Chevy Nova SS

Still needs a little work, but the restoration is coming along nicely

James's 1967 CHEVROLET CAMARO

I built this 1967 Camaro 4 years ago as a Nickey tribute. Eaton Spring 1" over leafs in the rear and standard big block coils in the front.

Don's 1968 Ford Torino

302 Stroked to 347, Eaton rear springs , 14" front and 15" rear wheels, for a nice Muscle car stance.

Les's 2015 Mustang GT 50th anniversary edition

One of only 1864 made, pushing close to 500 HP. Just a blast to drive and all the bells and whistles to boot.

L Brad's 1968 Ford Mustang

Home built restomod.

larry's 1972 chevy vega GT

turned into a v8 when it was a new car very fun to drive has a 700r transmission powered by a350 engine

Vito's 1967 Plymouth GTX

The car is a 450 four speed. Rear springs are 1" higher than stock.

Trent's 73 Ford Mustang Mach1

It has a healthy 351c, c6 trans and 9" 3.25 gear rear. All mechanical work was done by me. Rebuilt every mechanical part of the car. I had a local bodyman take care of body work and paint. Car is a lot of fun and gets a lot of attention. Has standard height Eaton Detroit rear springs and 1" lowering springs in the rear.

Richard's 1969, Pontiac, Firebird

I bought my Firebird Convertible new back on Feb 26, 1969. The car now has 251K miles on the odometer. It has DeLoreans OHC-6 Sprint engine, a 4 spd and most of the available options plus AC which I added during the 1993 rebuilt. Over the last 3 years the car has undergone a complete mechanical and body restoration which included replacing the suspension. When I spoke to Eaton I described the engine and options including the ride and handling package and the springs that Eaton supplied were perfect. The car set at the correct height and it was level.

Chris's 1969 chevelle

It has 2 inch over Eaton coil rear springs and stand at coil in the front. 454 4 speed all original body panels frame off restoration in Wasilla Alaska

Sam's 1964 Ford Fairlane

I always wanted a ThunderBolt but couldn't afford one so I created my own wannabe look alike. I could not get enough front end travel with the old stock V-8 springs, so I purchased new 6-cyl coil springs from Eaton Detroit Spring, got the travel I needed, and the rest is history.

Gary's 1939 LaSalle Opera Coupe

1939 LaSalle Opera Coupe Specs. CHASSIS FRAME: Modified Stock with Camaro clip MODIFICATIONS: Quest Associates Inc. REAREND: 9 inch Ford – 3.55 w / Richmond Powertrax REAR SUSPENSION: Eaton-Detroit Custom Leaf Springs REAR BRAKES: Disc / 1980 Seville single piston FRONT SUSPENSION: QA-1 Adjustable Pro Coil FRONT BRAKES: Disc / Camaro single piston STEERING BOX: Saginaw Rear Steer FRONT WHEELS: American Racing Torque Thrust 17' REAR WHEELS: American Racing Torque Thrust 17' TIRES: Goodyear Triple-Tread GAS TANK: Modified Stock Weight: 3480 lbs. DRIVETRAIN ENGINE: Blueprint Engines 383ci SBC Stroker @ 420HP HEADS: G M Vortex VALVE COVERS: Billet Mfg MANIFOLD / INDUCTION: GM / FiTech TBI MSD HEADERS: Sanderson EXHAUST / MUFFLERS: stainless by Borla PULLEYS: Vintage Air Front Runner TRANSMISSION: GM 700R4 BODY LaSalle: The " Junior " Cadillac STYLE: 5027 Opera Coupe - 120 inch WB MODIFICATIONS: New Start Auto Works, Vancouver, WA FENDERS FRONT: Stock GRILLE: Stock BODYWORK AND PAINT BY: Owner PAINT TYPE / COLOR: Custom HEADLIGHTS: Stock TAILLIGHTS: Frenched 59 Cadillac BUMPERS: Custom INTERIOR DASHBOARD: modified-stock INSTRUMENTS: Dakota Digital AIR CONDITIONING: Vintage Air STEREO: Kenwood STEERING WHEEL: Lecarra Mark 4 Elegante STEERING COLUMN: Camaro Tilt SEATS: Cadillac INTERIOR PANELS: Classy Seams UPHOLSTERY BY: Classy Seams Upholstery MATERIAL / COLOR: Pleated Broadcloth / Gray CARPET: Gray, cut pile

Richard's 1933 Ford

Fiberglass body, 383 Chevy, Weiand supercharger, Bordix heads, 700r4 trans, 4 wheel disc brakes, Ford 9 inch, 4:11 posi.

Peter's 1951 Ford F1 Pickup

1951 Ford F1 Pickup. Completely original. All four wheels have new Eaton springs. Notice the even stance of the truck.

Courtney's 2015 Limited Edition Shasta 1961 AirFlite Camper

2015 Shasta Limited Edition AirFlite camper to be towed with my 1957 DeSoto FireFlite. I installed Eaton Detroit heavy duty rear leaf springs plus one inch lift to help prevent rear end sag with the camper hooked up.

Dan's 1928 Whippet Pickup

401 Nailhead tricarb, th400, quickchange rear.

Jim's 56 Chevy 150

SBC 350 with Comp Thumpr cam, 600 Holly carb, Edelbrock intake, Patriot headers, Turbo 350 automatic with shift kit and Eaton poi's rear end.

Thomas's 1984 Olds Delta 88

Nothing Like An Oldsmobile! Love This Car & The Way It Rides!

Michael's 1928 Ford Model A Tudor John Deere 4.5L Diesel

Just a rat rod built to be a bit different. Motor came out of an industrial leaf vacuum trailer.

Mike's 1948 Studebaker M16 truck

Some years ago I purchased a set of four springs for my 1948 Studebaker M16 truck from you, and they are still performing beautifully!

Richard's 1936 Buick Special

Four door sedan with the original rebuilt 233ci stright 8 engine. I installed Eaton Detroit original specification rear leaf springs.

Warren's 1960 chev coevette

Fuel inj, 99.3% ncrs top flight, Bloomington gold, all this year.

Chip's 1970 Ford Torino Gt

Complete resto on my 1970 Torino Gt. 351 c 4 speed Along with my 71 Torino Gt 408 stroker automatic. Both car done in Grabber Blue. And I might add with many parts from you!

Robert's 1951 Hudson Pacemaker

1951 Hot rod Hudson Kustom Paint pearl white with Candy over flake Flames 327 small block with 700r4 transmission New chrome, 3" Detroit spring lowering springs front and Back

Mark's 1966 Rambler American

It has an LT1 Corvette power train, with brand new Eaton springs, She's never looked better…

DENNIS's 1970 Ford Mustang

my wife and i bought this car in 2003 it had been sitting in a carport for 13 years we fixed it up and began to drive it but it swayed back and forth while driving on the freeway going over a overpass' i talked to a friend and he told me to change out the original leaf springs, thats where your company came i ordered new springs and changed them out what a difference big thanks to you

Sanford's 1968 Shelby KR500

Concourse restored all original sheet metal and fiberglass 1968 KR500

Richard's 1953 Ford F100

This was 3 1/2 years in the making . It a restomod build featuring 302, AOD, Nova front clip, Explorer rear; ultrasonic blue mica paint, Subaru buckets, 20 gal Mustang under bed tank

Dick's 37 Hudson Terraplane

72 Cuda drive train, 340, 727,8 3/4 rear , volare front suspension , chopped, 40 Chevy headlights, shaved dr. handles , hidden hinges, 37 Chrysler taillights, recessed license, Ford van., sunken ants., 41 Plymouth bumpers lowered and moved in, power breaks and K- car steering and more.

Steve's 1940 Chevy coupe

Completely restomoded. 350/200-4R. Cruise, tilt, 4WDB, digital dash, power everything. New suspension from Eaton Detroit.

Richard's 1953 Ford F100

A 3 1/2 year project -my 1st total restoration. 302, AOD, Nova front clip, Explorer rear axle, 20 gal under bed tank, Vision wheels. Painted ultrasonic blue mica

Tom's 1948 Prefect (4 Door Anglia)

Technical: 350ci Chevy with 2 fours, 350 Turbo, Mustang II front suspension, 10" Ford rear axle, fabricated tube frame, 'glass tilt front end. Weight 2600#. I purchased the car as a dormant uncompleted project and completed it ... with the help of Eaton. It was too low to even get over the curb to my driveway. With consultation, Eaton was able to provide the perfect spring support. Thanks!

Paul's '70 Dodge Challenger

Triple Black, 383cuin(+.40over), Edelbrock carb, intake and alum heads, hot Comp cam, Dougs' long ceramic coated headers, sticky M/T's=413HP. Fun. Eaton rear leafs

Alan's 1968 Chevy Camaro Convertible

I bought this about 5 years ago and have been doing various restorations & modifications to it. It was completely stock when I bought it; a 327, 2 bbl with maybe 200 hp; air conditioning and a 2 speed Powerglide transmission. Since then I've put in a 400 HP Blueprint 350 4-bolt main engine with Edelbrock performer series intake and 600 cfm carb, all hooked to a 4L60e 4-speed overdrive automatic transmission. I've completely rebuilt the front end and used Eaton Detroit Springs for my new multi-leaf springs in the rear. I just got it painted and only a couple next steps. I'm going to add a posi rear end with 3:42 gears, as it's still got the original 3:08 setup.

Jill's 1958 Ford Fairlane

1958 Ford Fairlane 500

Vincent's 1955 Chevy 3600

Original patina truck with original 235 engine ,Eaton 2 inch drop springs riding on a set of 20's Detroit steeles.

Bill's 1963 Ford Galaxie 500 Convertible

45,000 miles on odometer but 53 years old so I decided new leaf springs would be good idea. In talking with Gary, ordered the HD springs. BIG improvement in ride quality. When time came to rebuild front suspension I ordered a set of coils. Money well spent!

John's 1941 Ford Super Deluxe Coupe

350/350, Mustang II front end, Camaro Rear

RICH's 1961 STUDEBAKER LARK

It has a 400 CI Small block Chevy with a 142 Weiand supercharger, TH350 trans and a 331 geared DANA 44 with flanged axles hung by Detroit Eaton rear leafs. 68 Buick tilt steering column, Nova high back buckets, 68 Skylark GS floor shifter and console. 4 point roll bar. 65 Daytona rear seat with arm rest. Turner front discs and stock Studebaker V8 rear drums. Best 1/4 mile time has been 12.50 @ 109 MPH on M&H Drag radials.

Bill's 1968 Chevy Camaro Convertible

I began with a restoration project that was barely started by previous owner; he had cancer and passed before finishing the car. So far I've completed body work, paint, transmission and differential rebuilds, electrical, interior/top, and engine refresh. Currently finishing up the suspension work. OEM mono-leafs were worn out and car sagged to the point wheels were scrubbing inner wells. A new set of Eaton 4-leafs and she's riding high again! And I got my new shocks from Eaton as well.

Joe's 1965 Pontiac Catalina Ventura

It is not all original. I have a 428 ci . A beautiful red 2 door hard top. Interior is red and black. Automatic transmission.

Thomas's 64 ford f 100

This shop truck is riding on a crown Vic sub frame with eaton 2 inch drop coils smooth sweet ride and great handling Thanks eaton

Gary's 1937 Chevrolet Business Coupe

Built in 2007. Eaton front Mustang 2 springs.

Richard's 1955 Ford Fairlane

This Club Sedan was born on June 11, 1955 in Dearborn Michigan. I have been the owner since 2004. Restored to original and now sits on Eaton Detroit Springs, what a difference. Thank you for such great products.

Dane's 1967 Chevrolet Camaro

1967 Camaro rs. Coupe, 350 ci, Power-glide trans (200 TH), A/C, Power steering, Power 4 wheel disc brakes, multi leaf springs, 225x15 front tires, 245x15 rear tires.

Brian's 1952 Ford F1 truck

52 Ford 5 Star Extra Cab with dealer built and installed grain bed. The truck came with every option ford offered and it didn't stop there, a Chrysler Hemi is backed up by the Ford 4 Speed. This truck gets the goods to town in fast fashion.

John's 1966 Rambler Classic Convertible

1966 Rambler Classic Convertible with AMC 327 4-speed. We used Eaton coil springs on corners during the restoration.

Mike's 1966 Pontiac GTO

66" GTO this Tiger had a complete engine rebuild several years ago and only a couple thousand miles ago. It's equipped with a 389 Cubic in, Tri power, 4 speed Muncie manual transmission and new "Eaton" rear springs to give it just the right stance. The Goat has been in my family for over 30 years and belonged to my Father prior to his passing. I have proudly carried on the Family tradition of GTO cruising.

Rick's 1955 Chevrolet Bel Air

It's an old school 1950's/60's Hot Rod. It's basically an all original car as far as keeping the front bench seat (reupholstered interior in saddle tan leather & suede), original dash & gauges, except for an old school 8 grand Sun Super Tach mounted on the steering column, stock frame, a-arms, shocks & stance. It is a true C code Bel Air. The drive train has been changed from a 265 ci V-8 to a Chevy 383 stroker/425 hp with coated long tube headers (nothing crazy, streetable), 1970 Chevelle 12 bolt, 355 posi rear & Muncie M-21 four speed & old school Lakewood Traction Bars. Repainted to original 612 paint code (Regal Turquoise & India Ivory) in 2010. Old school 7" X 15" chrome 5 spoke Cragars, with front Wilwood disc brake calipers & rotors.
Just got done replacing the original 66 year old 4 leaf leaf springs (a lot of fun breaking then free after 66 years) with new 4 leaf Detroit Spring leaf springs, that has it sitting & riding GREAT again.

Richard's 1969 Pontiac, Firebird

I am the original owner of this Firebird. It now has about 252K miles on the odometer. It is the Sprint model meaning that it has John Deloreans OHC-6 engine with a 4BBL carb and a bunch of other options including Koni Shocks, limited slip diff, 4spd and ride and handling package. For the last 2 years it has been undergoing restoration

David's 1961, Triumph, TR3A

I brought my TR3A home on a trailer completely dissembled. It was a failed restoration project. Working from December 2015 to January 2019 I got it back on the road. Doing all the work myself including painting. Mike Eaton made me a pair of rear leaf springs and they have worked out great. Love driving my TR3A.

Bob's 1932 Ford Roadster

32 Roadster with 1957 392 Hemi ,727 transmission and 9-inch rear.

Steve's '40 Chevy Master 85 sedan

Totally restomoded. 350/200-4R. Air, cruise, power everything, keyless entry, etc.

Michael's 1968 Dodge Super Bee

1968 Dodge Super Bee 440 Six Pack 635 HP at crank... 600 + torque 89/4 Diff 3.91 Sure Grip, Eaton Rear springs QA1 front suspension, Borgenson QR steering Gear, Silversport 4L60E Transmission Disc Brakes Front...Dakota Digital Instrument cluster..

Joe's 1969 Pontiac Firebird

Geoff's 1971 Ford Mustang Mach 1

This car came from California in 2008. Totally rust free body, numbers matching.
351C "M" code 4V 4 speed manual with 3.25:1 (now traction-Lock) differential.
Upgrade include; PS, PB with disc front brakes, mild cam, lower compression pistons at 9.8:1, Holley S/A 670 carb. rear suspension rebuilt utilizing Eaton Detroit Springs BOSS 351 spec leaf springs, # ML1823.
This car is a 1 of 6 low optioned vehicle. Decor upgrades include; Hood black-out, side stripes, Magnum 500 14" wheels with BFG T/A tires, Mach 1 seat covers, center gauges.

Leland's 2005 Ford Crown Victoria PI

Eaton 1.5 inch lowering springs,KYB Struts/Shocks,2006-2009 Mustang 18" wheels with Cooper Zeon RS3-G1 245/55/18. Suspension has been completely rebuilt. Has Stainless Works Long Tube Headers with complete Stainless Works Cat Back Exhaust.

Roland's 1963 Dodge 330 Wagon

Like new 1963 330 wagon...39 K miles....Petty's Garage installed 2010 6.1 Hemi and T6060 6 spd transmission. Vintage Air. 60's brake/clutch/accelerator pedals. Eaton HD rear springs. Frnt disc brakes. Ford 9 inch rear end with 3:90 gears and Detroit locker. 31 spline Moser axles.

D's 1957 Ford Thunderbird

Ebay purchase, March 12, 2007. We found the performance aged less gracefully than the styling. So, we updated it to quicken response without arousing suspicion: 462ci FE, AOD, 3.50:1 Eaton Truetrac in the 9", Front Disc Brakes, Rack & Pinion Steering, Leather Seat, etc. The exterior just got a wax job. We drive the wheels off it!

Jon's 1973 Ford Gran Torino

460 engine with C6 tranny. 18 inch front wheels and 20 inch rear. And of course 2 inch drop Eaton springs on the front!

Chuck's 1969 Ford Fairlane

1969 Ford Fairlane Cobra 428 Super Cobra with drag pack, 4 speed, 3.91:1 Traction-Loc, power disc brakes, bucket seats

WILLIAM's 1963 Studebaker Avanti

We're the second-family owners of our Avanti. Upon the original owner's passing, we had the good fortune to buy our Avanti - sight unseen - from his daughter who lived in Atlanta, GA. She had an Avanti II and preferred its ride and handling. Bought at 88,600 original miles, the car now sports 108,000 miles. Wearing its original Avanti Turquoise paint, R4314 was built with a T86 3-speed transmission and is powered by its naturally aspirated Studebaker 289-4V Studebaker motor, often designated as an R1. I run American Classic P205/75R radial tires and OE wheel covers. The Eaton rear springs assist in maintaining its originality.

Bill's 1926 Chevrolet Superior-V

I found this car on eBay but it was nothing like the description. It took me 15 years to do a frame off restoration. Best thing I ever did was replace all four lief springs.

Bob's 1937 Chevy Business Coupe

This car was built in the 60's...Originally 327 4 speed 411 posi....I've had the car 6yrs ,,It has 383,, turbo 400,, 355 posi,, fuel cell in trunk,, and new interior,, new EATON springs and installation kit... ITS JUST A HOT ROD.............

Craig's 1964 Chevrolet Biscayne

Bone stock car, originally from Tucson. Three on the tree with overdrive. 283 V8!

Chris's 1967

67 C10 I have owned for 40 years, truck has a ZZ4 crate engine with a 700R4 and 3:73 pozzi. 5" drop in ft and rear is close, all for corners are controlled with Viking dual adjustable shocks. Power everything including cruise. I fabricated the tilt front end 35 years ago and it still works today with a liner actuator. The box is custom with Ironwood floor. Tail lights are from 87 Camaro spoiler third brake light.

Thomas's 65 Ford Galaxie

Had my Galaxie since 84 thanks to new springs all the way around and KYB shocks from Eaton it is the first time since I owned the car that it rides and drives like it was made too. Thank you for all your help and understanding through the process

Ray's 1965 Plymouth Sport Fury

440 Six Pack, Gear Vendor overdrive, Eaton rear Springs, Firm Feel sway bars front and rear, A/C, Crude Control and more

Woods's 1964 Ford Galaxie

1964 Ford Galaxie 500 4-speed 2x4 original P-Code

Dan's 74 AMC Gremlin

Blown AMC 401

Bruce's 1950 Ford Deluxe Tudor

Bought this for my 80th birthday( happy birthday to me )
It was made on my wife's birthday , it was just ment to be ours.

Mike's 1963 Ford Galaxie

It's a Galaxie 500 Xl 390 automatic. I have owned it 4 years, purchased it from a gentleman in Montana who had owned it for 47 years.

Tom's 1956 Pontiac Chieftain

It's a gasser with stock rear leaf springs and a DANA rear axle. The original springs were badly worn. I ordered new Eaton springs 2" higher than stock.

Gary's 1954 Chevrolet 210

350 crate motor, Mustang II, 700R4, 9" Ford, New Eaton rear leaf springs.
Driven to the West Coast from Alabama 7 times.
1959 Impala dash.

William's 1963 Studebaker Avanti

Bought sight unseen after a no sale on eBay, my Avanti is - as I call it - a maintained original. Yes, it's a 20-footer and I think it's a great ride. R4314 is an R1, meaning it's a naturally aspirated Studebaker 289-4v (the R2 motor was Supercharged). Built with a rare 3-speed tyranny, a/c and p/s and power brakes, it only goes to car shows where it's driven; no Trailer Queen this one.

Kelly's 1944 Dodge DD1S16 xCanadian Military

The front springs were not original, but I was happy to learn about Eaton Detroit Spring. I bought replacement front leaf springs, shackles, and pins, from Eaton Detroit back in June of 2020.
I've been wearing a smile since. Every cruise downtown, to the recycling center, or to the hardware store is a joy driving this old truck, finally with good spring in her step.

Kathleen's 1963 Mercury Meteor

I was cruising Kijiji ads for a classic car, when I came across one for a 1963 Mercury Meteor, 4 door, small block V8.  The body was near mint, according to the ad, and that's hard to find. The car was posted by a fellow in Calgary,  who bought it from a friend in Southern BC, for his son, who later decided he wanted something else. My husband and I contacted him and set up a date that we could drive down from Edmonton to look at it - that was this past April 1st.  It truly was a great find, exactly what was advertised. I bought it,  and we trailed it home 2 weeks later. Being an out of province vehicle, it had to be inspected-no problem, it's a great vehicle right? We took it to a local auto shop to have it inspected and it didn't pass. The leaf springs had to be replaced. Well, Edmonton has lots of business that do springs but we soon found out non of them could manufacture ones for the 63!  Either I find springs or I bought myself a beautiful lawn ornament. Stressed to the max I turned to a google search, and thank god "EATON Detroit" came up.  With nothing to loose I phoned and and Mike answered. We chatted briefly  and to my instant relief, my problem was solved. What a great guy, personable, professional and knowledgeable. We had struck a deal, a price and a timeframe for delivery.  We received email updates along the manufacturing process, which to me exceeded any expectations. The leaf springs arrived ahead of the initial date given and I was able to have them installed promptly. Thank you Mike, thank you EATON Detroit Spring Inc., and kudos to my husband Clarence, and our awesome mechanic friend Ken Tomkins, for installing springs & getting this car on the road.  There is a significant difference in the ride - greatly improved! I highly recommend this company and have bragged it up to many, as one should do with such a great outcome. I have put some miles on the car now, and the car is riding so smoothly. Those leaf springs are working wonderfully. I am truly satisfied with the work that your company did for me.

Eddie's 1950 Cadillac Coupe DeVille Series 62

1950 Cadillac Coupe DeVille Series 62. Eaton 2" lowering coil springs in the front and new shackle bushings and Duich lowering blocks in the rear

David's 1969 RS Z/28

1969 factory built Rally Sport Z/28 (X33) Garnet Red, with deluxe houndstooth interior.
Perfect stance, thanks to OEM application front coil springs from Eaton Detroit Spring!

Jwan's 1971 AMC Javelin

The car was officially imported into Switzerland in 1971, bought by me in 1991 and restored inspired by Transam racing history. Greetings from Switzerland Jwan

Curtis's 1971 Mercury Cougar Convertible

This is 1 of 44 painted Competition Yellow for the regular Cougar production. Only 1 of the 44 to have power driver seat. Ordered new in Coral Gables Florida by a doctor.

Paul's 1964 Ford Fairlane sedan

1964 Super Stock tribute. Eaton Detroit front springs, SBF, C4 auto, factory suspension, '64 econoline buckets, patina paint with matching lettering. Teardrop glass hood, factory glass. 4" Cragar SS wheels on the front & 9" steelies on the rear. Just a good looker & driver.

Brian's 51 Ford Custom Sedan

51 Ford Custom, 39k original miles, no sagging in the rear with new rear leaf springs

Gary's 1937 Buick Special (Model 48)

Full frame up restoration fully documented! Google "1937 Buick Model 48 Restoration". Follow the build!!

Ron's 1956 Ford Crown Victoria

Did a seven year restoration, body off the frame. Since I retired I did the body, paint,frame and engine everything but a friend rebuilt the trans. Everything is stock, engine 292, fordomatic trans and rear end. Had to lower the front it sat too high with a set of your lowering coil springs 1 1/2 drop. Now it sits right,rides better and I think looks perfect!

Tim's 1961 Buick Special

While restoring my almost totally original wagon, " Brenda", it was obvious we needed help from Eaton to get her " up to snuff".

Dennis's 1970 Ford Mustang

My wife and I purchased this in 2002 with 47000 miles in rough shape we restored it, the started going to car shows but not happy with the ride until I replaced the rear leaf springs from Eaton what a difference thanks Eaton

Giorgio's 1966 Oldsmobile Toronado

I got this car in 1968 and drove it since. After a change of the cylinder head after 150'00 km, the engine had a discontinued acceleration. It took me about 2 years of checks and adjustments until I found a team of mechanics who wanted to find out where the trouble was, on free weekend work. They found out by comparing the numbers, that there was a wrong carburetor mounted (mistakenly exchanged with a similar model by the cylinder head repair). After mounting a new carburetor, the car ran well again. The front brakes have been modified to disc brakes because the heavy car did not beak enough. Several times the body has been repaired from rust. Now I have a stainless steel exhaust. As a veteran, I use the car only on nice days.

Chris's 1955 Chrysler C300

I bought this car a few years ago. She had not been used much in the past 10 years or so but she was all original and had tons of potential. After a winter of rehab including Eatons rear springs she is good to go. Thanks Eaton for helping me get my hemi back on the road.

Daniel's 1966 Dodge A100 Van

My van sat in San Francisco re for 12 years. The past year I've gone through and rebuilt the Brakes, Engine, Transmission. regearing, complete upgrade wiring, steering gear box, Suspension (2 inch drop with Eaton leaf springs)

Don's 1957 Ford Thunderbird

This is our factory supercharged (F-Bird) Thunderbird which I've fully restored back to original factory assembly line condition. I held on to this Thunderbird for 50-plus years, and finally made the time to restore it with all OEM parts. It took five years of effort to do a 'body-off' type restoration.

Alan's 1968 Chevy Camaro Convertible SS Tribute

Originally this was a stock 327, 2 bbl, Powerglide, with a 3:08 rear-end. I wanted a bit more muscle and to turn this into something much more to look at. Therefore I went with a 350 ci Blueprint engine, bored 0.40"; 400 hp; 4L60e transmission; 600 cfm Edlebrock Performer carb and Performer intake; power front disc brakes; champion 3 core radiator; Patriot mid-length headers; and finished it off with a March serpentine belt system.

Ray's 66 Chevelle

11690 80th aven

David's 1969 Chevrolet Camaro RS Z28

Purchased this Camaro in 1995 and completed a 5-year concours level restoration. Honored to score 973/1000 point Gold Award at the 2000 Camaro Nationals. It's hard to believe I have owned this car for 28 years, but I drive and enjoy this car!

Eric's 1974 Oldsmobile Cutlass S

1974 Oldsmobile Cutlass S 350 Olds 4bbl. Dual Exhaust. Pertronix Electronic Ignition. Rebuilt Suspension with Eaton Springs (Stock Hieght rear, 1" lower front.) Heavy duty sway bars, shocks and bushings. Torq Thrust wheels.

Dwayne's 1966 Chevy II SS Nova

1966 Baby Blue I'm the 3rd registered owner of this Marina Blue 1966 Chevy II SS Nova, powered by a 327/350hp engine and controlled through the shifting of a smooth 4 speed Muncie transmission. This Chevy II has been a labor of love from bumper to bumper where every nut and bolt has been replaced. The newly installed Eaton 3 leaf spring (stock fit) gives this Chevy Duce that smooth and sleek stance appearance that most of us remembered for. When cruising through the narrow curvy roads of East Tennessee, it continues to hold that sleek stylish stance that captures the eyes and "thumbs up" gestures from those who remember and appreciated the 1960's muscle car era.

Richard's 1973 Chevelle

This is my 1973 Chevelle SS 350 4-speed. With Eaton springs installed of course.

The Rev's 1953 Chevrolet 219

This as a 500 horse 383 roller motor, 700R4 tranny, 373 gears! It been a consistent show winner. It rumbles nicely.

Charlie's 1969 Ford Fairlane 500

351w bored/stroked to 427 with AODE 4 speed Automatic Trans
Detroit Locker Rear Axle
Detroit Eaton Front Lowered Springs

Douglas's 2010 Crown Victoria P7B Police Interceptor

Eaton 1" lowering springs, KYB Shocks ans Struts, Rear Wheels Widened 1.5", Nitto NT555 285/40/15 Rear and 245/45/15 Front, Underdrive Pulleys, SCT X4 Tune

Bob's 1937 Dodge 1/2 ton pick-up

An old farm truck that was put in an old small barn in the 60's. Brought back to life using Eaton springs front & rear.

Kevin's 1962 Fairlane 500 2 Door Sedan

I just finished it with a 390 tri-power 4 speed overdrive and 8 inch Posi, Eaton Stock Height Thunderbolt 427 Front Springs, Mad Dog Headers and Crites Lightening Bolt shock tower kit. I bought this car in 2005 while I was deployed to the Middle East with the Army. I found it on ebay and I have a copy of a title that a couple of owners before me it was titled to Steven Kyle Petty here in North Carolina. Thank you for adding this car to your site.

Alan's 1968 Chevrolet Camaro Convertible

This was originally a Tripoli Turquoise Camaro convertible that had a really bad red color paint job over the original color. It had a 327, 2bbl, with a 2 speed Powerglide transmission. Very low horsepower - rated at 210, but after the years, probably not even close. I wanted something that was more fun to drive and show at the car shows. I put in a 355 (350 bored 0.40 over) engine from Blueprint Engines, with about 400 horsepower and married it up with a 4L60e 4-speed automatic overdrive transmission. Also converted the 3.08 highway gears to 3.55 posi-trac. I also made this an SS clone, so I put a new SS hood on, rear spoiler, and all the SS badging. Had it painted in 2020 and am very pleased with the results. Also had to put some Eaton Detroit multi-leaf springs on the back and new stiffer coil springs on the front, to help with the handling and new power. It previously had single leaf springs in the back. The guys at Eaton were very helpful when I was making my choice. Needless to say the car is fun to drive and gets "thumbs-up's" from people all the time. I've won several awards this summer at car shows too, which is always welcomed validation. I drive it as much as possible during the summer.

Steven's 1966, Ford Econoline

3" lowered 1966 Econoline with Eaton Springs. Thumbs up everywhere I go!

Rick's 1966 Ford Galaxie

428 Tri power, 60,000 actual miles, found in a private garage in Goodyear, Arizona. Hadn't been started since 1986!

Sam's 1964 Chevrolet Impala SS

Sam Beck is the second owner of this beautiful 1964 Impala SS. It was purchased by Sam's Dad, Paul, in 1990 from the original owner who was 92 years old and had just quit driving. After a partial restoration and going through everything Paul awarded this honey of a car to Sam on his 21st birthday! Eaton supplied the rear coil springs for this restoration. In this picture Sam is driving and Paul tagging along at a Whiting, Indiana Cruise Night in 2016.

Ian's 1971 AMC Hornet SC/360

1 of 784 built, the only car known to be produced in a special order color. 360 4v 4-speed. Eaton Springs gave it the perfect OE stance.

Bob's 1963 Fairlane 500 Sport Coupe

Original bucket seat, console 4-speed car. Came from the factory with a 260CI V8. I got it in 1995 in basket case condition, it had been drag raced in the 60's to early 70's and I found a built 302 under the hood and 4:11's in the limited slip 8" rear. All the springs were broken, front A-arm was ready to fall out, rear frame rails were rotted. It was a mess. Now has Granada brakes and the most recent addition is a Tremec T-5.

Phil's 1967 Chevy Camaro

I have owned my car for 39 years! Over the years I have made many upgrades. 350 four bolt, MSD ignition, BeCool radiator, 4 wheel disc brakes, I just upgraded to power steering. It has a custom paint job and custom interior. Dakota Digital Gauges too. A couple of years ago I decided new coil springs were needed. I am very happy with the improvements they made.

Kurt's 1967 Pontiac Firebird

Second owner, Iv'e had this '67 since 1978. The car underwent a 18 month nut-and-bolt restoration, completed in 2016. The ride height was lowered with Detroit Eaton to provide a better look and improved handling!

Dale's 1937 Ford Coupe

Home built about 20 years ago with a 350/350 engine/trans combo. Painted in a 2 car garage. Built to drive and has been driven all over the Midwest to different car events including the Hot Rod Power Tour. This car has been a blast to drive and is appreciated by many.

Mike's 1967 Chevrolet Corvette

Sunfire Yellow Convertible, black interior, 300HP/327, 4-Speed, 3.36 Positraction, P/S, P/B. New Eaton Detroit Spring rear leaf spring installed March 2012. Turned 50 years old on May 19, 2017.

Rick's 1955 Chevrolet Bel Air 2 Door Sedan.

1955 Chevrolet True Bel Air, True cowl tag 612 paint code, Regal Turquoise/India Ivory that has a repaint in 2010, Chevrolet Stroker 383/450 HP/460 Ft Lbs Tq, 770 CFM Street Avenger, Hooker long tube ceramic coated headers, Tremec TKO 500 5 speed manual, 1970 GM Chevelle 12 bolt 373 Posi Rear. With the exception of the Engine, Transmission & Rear, the car is all original, down to the front bench seat, speedometer & gauges, (except for old school Sun Super 10,000 Tach & S.W. Temp & Oil Gauges added), original radio & clock too. It's just an Old School Hot Rod, just like we built them in the 1960's with what we could find !! It doesn't have the ride or have the crazy HP like the modern 2010 plus mussel cars, but it's still a lot of fun for this 70 year old man !!

Dan's 73 Dodge B100 van

360 V8 727 trans.

Ken's 1956 Buick Special

Owned for 28 years
Painted 27 years
Original interior and chrome
Original Drive Train
Lowered 2.5" just install your 2" rear springs

Brad's 1940 Buick Special Coupe

Rust free New Mexico car
Chevy ZZ-454 Big Block, Tremec TKX 5-speed, Ford 9" rear end
Ordered stock rear springs with 1" drop from Eaton.....fit perfectly

Chuck's 33 Essex Terraplane

Not mine but a car that I worked on for the owner. You provided the original specifications and manufactured new rear springs which made my job much easier. They fit and performed perfectly.

Steve's 1968 Chevrolet Camaro SS/RS

Acquired 3 years ago, rebuilt the Gen VI 454 to a 468, TKX 5 speed and coil over suspension with 4 wheel disc brakes

Skateboard Mark's 75 ford Ranchero 500

I didn't know what I was getting into when I bought this abomination. It's 429 has better specs than a Super Cobra Jet, and yet it is EVIL. IT EATS CHILDREN! Perhaps it is the Frankenstein array of parts from other brands, other Ford models of different years, Chrysler, Chevy, and even Harley-Davidson share a home under the hood. But one of the first things I did was to put stiffer and lowered front springs under that big block, so now when she runs 'em over, I barely notice.

steve's 1970,plymouth,road runner

I was working at a gas station back in 1977 and saw this burnt orange road runner come in.
The owner was complaining that it used to much gas,and didn't run good at all.
The car was offered to me for $1500.00 (a lot of money for a used car in 1977)
But i fell in love with the color and the look especially with those factory road wheel , Just had to have it.
It turns out the car was a 440 six pack,four speed,dana rear factory original.
I fixed every thing that was wrong with it ,nothing modified and it would beat most every car i raced.
Fast forward to 2001 I found another 70 burnt orange road runner and transformed it myself into a factory Hemi car that i had always dreamed of owning.

Steve

Bruce's 1950 Ford Custom Deluxe Tudor

This was my 80th birthday present to myself two years ago.

James's 1940 Chevy 2 door

Master 85 with straight axle. 1941 Oldsmobile straight eight with the 4 speed hydramatic trans. Eating front springs.

Bill's 1966 Ford Mustang

Aluminum 427 629HP @6800, 596 ft-lbs @5000. Full roll cage, 14" disk brakes, power rack and pinion steering, front coil-overs, close ratio top loader with gear vender overdrive, 3:89 9" Ford with Detroit locker, 18x9 fronts, 18x11 rears. Eaton custom rear springs, panhard bar, front and rear anti sway bars. Good for track, drag, or show.

Steve's 1968 Camaro SS/RS

New steed in the corral. I picked up this big block 4 speed car with 3:73 posi. It is original sheetmetal no rust, reshot in the original Lemans blue. Cowl hood with 69 stripes were added and clear coated, this car looks wet whenever you look at it.

Gary's 1954 Chevrolet 210

The Hot Rod @ El Mirage Dry Lake, California. 1954 Chevrolet 210, 350, 700R4, 9" Ford, Eaton rear leaf springs.

Jameskelly's 1965 Cadillac

323 30th st 65 black coupe deville clean car

Richard's 1953 Ford F100

I have a Chevelle front clip. The rear is an Explorer 8.8 with modified springs & mounts I've done quite well with it a area shows!

Mark's 1966 Rambler American

It has an lt1 motor and new Eaton springs!

Hugh's 1972 Chevrolet Corvette

Ordered through V V Cooke Chevrolet in Louisville Kentucky when I returned from Vietnam. At 143k miles I disassembled, restored to original and largely reassembled by myself with talented work from my motor builder, chrome shop and body and paint shop. Blueprinted and balanced 454 in Targa Blue with original most everything from drive train to the dash pad. The front tag says it all... "1 OWNER" Jefferson county Kentucky 1972. A joy to drive with the replacement front springs from Eaton.

Ron's 1955 2nd Series Chevy Stepside

Stock frame with Camaro sub-frame with disks. Eaton front coils and AGR Variable steering box, crate 350, 700R4, S-10 ZR-2 Rear axle w Disks and coil over shocks, 2 1/2 SS exhaust. Built to drive daily (really). The test drive was Louisville Nats with only 300 miles on build. 6100 miles in first year.

Raven's 1973, AMC Hornet X

Original paint and interior 25k mi.
401, built 998, 3.54 twin grip
Detroit front springs

Alex's 1968, Mercury Cyclone GT

Complete frame off resto with a 445 Ford FE stroker engine , C6 tranny and disc brakes on all 4 corners.

Sanford's 1968 Shelby KR500

Concourse restored all original sheet metal and fiberglass 1968 KR500

Mark's 2008 Chevy HHR

Work truck with over 300,000 miles

Bill & Janet's 1970 Amercan Motors AMX

390 4spd 3.91 Twin Grip Rear, Edelbrock Heads, Intake, Crower Cam

John's 1976 Ford Gran Torino

Starsky & Hutch tribute car, built from the frame up. True in every respect to the TV show car. 351w engine, .030 over, cam, Edelbrock intake and carb. Didn't have the correct stance for a S&H car with stock rear springs, Eaton came to the rescue with a correct spring height for what I was looking for. Rides great too! Thanks Eaton for making it easy!

Mike's 65 Plymouth Belvedere 2

California body, acid dipped frt clip stroked and bored 400 block to 500 cid 4 sp.

Charles's 1950 Mercury

Mild custom, still wears a flathead 3 speed on the tree. 4 bbl carb, cam and johns pistons. Has been in the family since the late 70's.

Carley's 1955 Pontiac 870

I bought this wagon after an auction in 2006 and later purchased a vintage travel trailer to pull with it. One necessary upgrade was new, heavier leaf springs. I spoke with a super helpful gentleman at Eaton Detroit Spring who helped me figure out exactly what I needed and had my new springs built quickly. Thanks for helping me enjoy what I love!

Doug's 1967 Corvette Coupe L71

My Marlboro Maroon 67 Coupe, tan Leather interior, with an Eaton F41 HD replacement rear Spring.....Absolutely perfect Replacement!

Roger's 1975 Ford Bronco

My Bronco has a 3 1/2" suspension lift and 2" body lift. The engine is a stroked 351W (393 ci) with a New Venture 3550 5-speed transmission and the original Dana 20 transfer case with a twin-stick modification. The front axle is a Dana 44 with 4.10:1 gears and the rear axle is a Ford 9" with 4.11:1 gears and a Detroit Locker.

Joe's 64 Mercury Parklane Marauder

Great car, only one of 2721 built. Gets lots of looks at car shows. Some people have never seen one.

Harold's 2003 Ford Crown Victoria

K&N cold-air intake, Accel coils, BBK throttle body, ported intake plenum, Flowmaster 40's, Auburn diff and Ford racing 4.10 gears, all new Moog front end parts and Eaton Detroit Spring lowering springs (front and rear). The ride is great and it handles like a much smaller car.

John's 68 Pontiac GTO

400 H.O. Engine 360 HP, (Numbers Matching) 4 speed Muncie Transmission Hurst 4 speed, Console, 3.36 Posi-Track Rear diff., AM/FM radio, 8 track tape player. Hide away headlamps, L.H. remote mirror, Rally gauges, Wood sport wheel, Power deck lid release, Interior lighting group, Power Steering,Tilt wheel, Power windows, Power brakes, Power driver seat, Reclining passenger seat. Head rests, Air condition, Cornering lamps, Rally II wheels, Red Line tires.

Thomas's 64 ford f 100

Crown Vic suspension with Eaton 2 inch drop coil springs

Paul's 1982 Chevy Silverado c-10

It is a weekend toy and cruiser

Jeb's 55 Ford Sunliner

Eaton built my rear's and supplied the full kit to me. Great work!

Art's 1959 Plymouth Sport Fury Hdtp

The car has been restored to original condition. It has been estimated that less than 100 Sport Fury hardtops and convertibles (restored to original condition) exist today. The styling of this Plymouth by Virgil Exner with his "Forward Look" design was so popular by the buying public that it put Chrysler in the #3 sales position of the "Big Three" car companies back in the 50's and 60's. The height as manufactured from the ground to the roof top is only 58" high. It has a very reliable pushbutton transmission and torsion bar front suspension. It was the last year for body-on-frame construction.

Art's 1964 Ford Galaxie 500XL Convertible

THE STORY OF BLU-BIRD This is my very special car named BLU-BIRD. It is a 1964 Ford Galaxie 500XL Convertible. BLU-BIRD is special because it is about 98% all original. Over the years BLU-BIRD has had a few paint touch ups, otherwise it's the same car that was born in 1964. I came to own this car by coincidence. In 1967 I bought a '63 Galaxie 500XL Convertible which was almost identical to BLU-BIRD. It was a great 'baby blue' car, but it wasn't as nice as BLU-BIRD in several ways. The upholstery was different, no power windows and overall few of the special options shown below. It had a 352ci engine and a 2bbl carb. I got married in 1968 and we drove that car to Michigan where I was stationed in the Air Force. Not long after, we traded it in for a new 1968 Ford Torino Fastback. Wish I also had that car now! So how did I get to own this car? Over the years I would look at similar cars on eBay, never intending to actually buy one. Then one night we ordered Chinese for dinner. My fortune cookie said THERE WILL BE A 4 WHEEL INVESTMENT IN YOUR LIFE. So I went to eBay and found this amazing car with only 67,500 original miles on it being offered on consignment by a classic car dealer in Phoenix. After a little negotiation it became mine. True story. As an all original car, BLU-BIRD is a perfect DNA time capsule, having had only normal restorative work to maintain its original beauty. BLU-BIRD is powered by a 390ci engine with a 4bbl carburetor and a C4 automatic transmission. The interior is original and shows it's age just a little bit. Me too. I like it that way. We're a good fit. BLU-BIRD has many special options which were available in 1964, as follows:  Chrome side mirrors (dealer installed)  Stainless steel rocker panels  Front bumper guards  Spinner wheel covers  Rear fender skirts  Rare Power windows  Rare Trunk mounted antenna (dealer installed)  Rare Power trunk latch  Very Rare Lake pipes. These were an original option in 1964 and I added them in 2018. These pipes make this car very special and different from all the other Galaxies out there. In the early 60s the Ford Galaxie line dominated the car world. The 1964 Galaxie received two important recognitions. It was the Motor Trend Car of the year and also the NASCAR Grand National Champion. I get a lot of attention with this car and I often win awards. I have received two Best in Show awards. Needless to say, I'm very proud to own BLU-BIRD.

Darren's 1956 Ford Ranchwagon

331 Stroker Blueprint crate engine, AOD, Vintage A/C /heat, Dakota Digital, 2 1/2" dropped spindles w/ discs up front, 17" Ridler wheels, custom leather interior with Snowden bucket seats and custom console, built entirely at home by me and my wife. New rear stock height leaf springs from Eaton Detroit Spring!

John's 1965 Ford F100

After 40 years of farm work for the original owner, I became the second owner of "Joe." He's completely stock as he came off the assembly line in San Jose. Joe is as basic, rugged, and reliable as it gets. No radio, no AC, no power steering. 240 Inline six, heavy duty 4 speed manual, 9" rear, and now new springs all 'round thanks to Eaton.

Raven's 1973 AMC Hornet X

24k original paint and interior car Powered by a 401, 030 over engine Located in Aruba, still only AMC on the island

Ron's 1963 Dodge 330 Wagon

6.1 Hemi and T6060 Transmission..Front and rear sway bars.1.09" torsion bars..New Eaton HD Station Wagon Rear springs.Ford 9" 3:70 rear with Detroit soft locker.

Dan's 1956 Mercury M100

56 Mercury M100 351C, AOD, 9" 3.73 Limited Slip, P/S, P/D/B, Meadow Mist Green Interior & under hood, Blitz Black Exterior, lowered 3" all around :-)

Jason's 1978 Pontiac Firebird T/A

1978 Pontiac Firebird Trans Am, T tops, 400 ci, auto, WS6, 70k original miles.

Ray's 1941 Chevrolet G506, 1 1/2 ton

Drove it to the Arctic Circle, Alaska, Canadian Yukon,. Not fast but reliable. Will be driving Route 66 this September Chicago to Santa Monica. Your front springs are great.

Justin's 1968 Chevorlet Camaro

It has your leaf springs raised 1" standard weight springs. 540 Bbc 800 hp naturally aspirated, QA1 suspension

Dave's 1958 Mercury Voyager 2 door wagon

My wagon is 1 of 568 2 door Voyagers made in 1958. It car went through a seven year frame-off restoration that was completed in late 2020. It has the original MEL 383 and pushbutton transmission. I was fortunate to find Detroit Spring for my new rear leaf springs and front coil springs. The rear suspension is a one year only set-up and Detroit helped me get it back on the road safely.

Richard's 1932 Ford Model B

1932 Ford Model B, I have owned this car since 1953.

Steve's 68 Camaro SS/RS

It has been a true work in progress but getting there. It has a 468 BBC, Muncie 4 speed, 3.73 with 4 wheel disc brakes. Very fun to drive and work on. This has been a perfect retirement project.

Matthew's 1965 Pontiac Catalina Sport Sedan

1965 Pontiac Catalina Sport Sedan. My build has the following: '75 455 block 30 over, '76 6X-8 heads, '68 spreadbore intake, '71 Rochester Quadrajet, R.A.R.E. 2.5" Longbranch headers, 3.42 Saf-T-Track. 400 hp and 500 ft-lbs at the flywheel. Very stock appearing under the hood, and elsewhere. Reef Turquoise with Teal Turquoise wheels.

Car was originally built with a 389 2V, 2.41 open rear. Only options were TH-400 trans, AM radio, and 2 speed wipers.

Built at the Pontiac, MI plant, sold at Garber Pontiac Cadillac in Saginaw, MI

Jackie's 1962 Ford Galaxie

1962 Ford Galaxie 500 Sunliner 352ci 4 barrel 46,000 original miles. Her name is Miss Wanda

James's 1963 Lincoln continental

Over 7 years I built this car myself and your springs finished it off with the perfect stance.

Jon's 1967 Mustang Fastback GT

1967 Mustang Fastback GT S Code. Eaton Detroit +1", improved handling rear leaf springs.

William's 2000 Mercury Grand Marquis GS

It is a work in progress. It has a 5.4L 2-Valve Triton V8 from a Ford F-150 with Stage 3 Comp Cams Xtreme Energy Camshafts, Custom Made Headers, 2.5" Dual Exhaust, Jones Flowpack 1-Chamber Mufflers, Eaton Detroit 2 inch Lowering Springs, and 17"×8" American Racing Torq Thrust M Wheels.
Bodywork, interior, and a supercharger is next.

Tom's 1935 MG NB Magnette

One of 98 built, this two-seat roadster was found derelict in a Georgia field 35 years ago. Mostly rusted beyond repair, the chassis was rebuilt using Eaton leaf springs front & rear (thank you!) A new wood framed body was built and new or used parts were obtained from sources around the world. It won Best in Class at Amelia Island Concours (Pre-war Sports Class) among many other AACA and concours awards, in addition to being competitively driven. With a straight 6 OHC, twin carb, 11:1 compression, the sound at 5,500 RPM always brings a smile.

Tom's 1966 Chevy Impala

Chevy 350, disc front brakes, Eaton Lowering springs in the back. 18in rims massive audio system

William's 2010 Fusion Sport

Ford made a sweet sleeper in the Fusion Sport by dropping it onto the full MKZ Sport pkg; 3.5L cyclone, 6spd SST and AWD. Shes bone stock @ 287hp and my only mods are 1.5" lowering kit from Eaton spring and an eye catching paint scheme. Base black with 1 bucket of fine blue flake and 2 buckets of fine silver with a royal blue pearl top coat.
She's a Hwy Star with a sweet passing ability and now 3mpg more

John's 1965 Ford Galaxie 500 LTD

352 4 barrel with cruise-o-matic. Runs down the highway like a dream. I installed your new coil springs this summer and for the winter project will order a set of rear coils. You make a great product, thank you

David's 1953 DeSoto Firedome

Found this a little over two years ago. Interior has been redone. One repaint @ 1990, or so I was told. 276 Hemi engine is all original and this car still has the factory cloth covered wiring. It's not perfect by any means, but as you can see it's a pretty nice cruiser. Replaced both rear springs thanks to your company.

Larry's 1969 Ford Mustang Mach1

Completely restored 1969 R code 428 cobra jet 4 speed. Factory tilt swing away,foldown backseat, factory am/fm radio, shaker. You could eat off the bottom of the car,which includes Eaton springs all the way around. It sits perfect.Thanks!

Mike's 1964 Dodge 330 Sedan

426 Blown Injected Hemi. 727 Race trans. Dana 60 w/Eaton SS Dodge Springs.

James's Ford

Homebuilt state of the Art built Chassis 383 stroker dynode out at 550 hp. Tci 700 R trans Ford 9 inch 389 gear. Eaton Springs what a 3 inch drop 4 inch air ride shocks makes the set up almost like a four link. Add it 3 inches to the rear fenders to accommodate the 14 inch tires. Still working on the rest of the body modifications before sending it to paintAnd interior, but I love driving it.

Bob's 1968 AMC Javelin

68 Javelin SST 343 H.C. 4 bl. 4 speed close ratio with Eaton rear springs !

Mike's 1970 Pontiac Trans Am

After having quite a few Pontiac Trans Ams in my younger years and both my girls out of college and onto their careers I decided I wanted to get another Pontiac Trans Am. My very first one when I was 19 years old was a 1971 455 HO 4-speed car, so I knew of a friend that had a 1970 Trans Am but had no intentions of selling it...Well after a few persistent phone calls he decided to let me take possession. I decided I wanted to personalize it and since the original engine was long gone due to a piece of the connecting rod lying on the transmission crossmember, as I was told, I decided to have a 1970 POntiac 455 HO block 4-bolt main built into a 465 C.I. I added Eagle Connecting rods with D.S.S. dished pistons to give a 10.6 compression ration with the Edelbrock 72 cc cylinder heads, added a Crane hydraulic roller camshaft and top it with an Edelbrock Performer RPM intake and a PRO Systems 750 Carburetor , It ended up being 490 H.P and 551 Lb. Ft. of torque. I backed up the engine with a Centerforce clutch setup and an Auto gear M22Z 4-speed Transmission and a 3.55 12 bolt posi rear axle. I'm running M/T street radial tires on Weld Draglite rims.. It's a nice easy to drive on pump gas combination with plenty of torque!!

Gary's 1932 Studebaker Indy Roadster

A replica of the five Studebakers that raced at Indy in 1932. It uses a Studebaker straight 8 engine (250 cu in) with four carbs. Axles, steering, transmission are from Studebaker cars of the 1920s and 1930s, as used by the originals. Body is hand-fabricated aluminum on a replica chassis. Four custom leaf springs are from Eaton Detroit.

Phil's 1967 Camaro

Owned for 37 years!

Jack's Ford Falcon

Lets, start out with where the Falcon is on the numbers game:According to HAGERTY insurance, the 1967 Ford Falcon Sport Coupe with a 289 and bucket seats(a rare option) would bring 18,000,to 21,000 in Number 2 condition..I, will say my car is a high 2. A, 2 car, should be able out of the box, to win awards in local shows, magazine potential, show little wear, paint in excellent to very good condition. From the start the car was that way..I'm, just the 3nd owner of the car, the 2nd owner only had it 3 weeks ,and had a very expensive SONNY LEONARD pro mod engine show up ,and needed the money to pay for it. The car was shipped cross country in a covered trailer...the paint was out of this world, the full original interior was just unreal...chrome etc..I bought the car sight unseen...but had hundreds of pictures sent to me for inspection. I bought it based on his wife's statement...the original owner told them, "DONT GET OUR BABY WET" we never got it wet when we owned it. I, screwed up and got caught in a rain storm...the wipers failed...I,never fixed them as a reason not to get it wet either. There is now major mods to the car from front to back...the 289 radiator, is still there ,but with the support of a water pump from AUSTRAILA..it is able to super cool this car sitting in front of a PAXTON SUPERCHARGED, DSS RACING 410 CI.SBF...Pushing near 500 RWHP...467 LBS of torque at 5800 RPMS (ALL MONEY CLAIMS SUPPORTED BY RECIEPTS) 12, 846.00 it was a turn key carb engine ,which I later bought the supercharger,got COMP CAMS ..to custom grind a blower cam. New Hooker headers ,a 1000.00 spent on a AEROMOTIVE FUEL system ...pump, filter, regulator. from the Hookers back...are 40 MUFFLERS to chrome tips. Oh yeah....1200.00 in a front end rebuild....WILWOOD BRAKES.. The car has been 100 percent rewired by a real pro...a RON FRANCIS wire harness,was installed. A .NEW TCI 'STREET FIGHTER C6,and convertor went in with the new engine. GOD. I must be forgetting something...just over 78, 000 original miles...at leas 35 show awards ranging from BEST FALCON BEST FORD BEST MUSCLE CAR....RUNNER UP IN CLASS ..in the PORTLAND ROADSTER SHOW..2006 ISSUE OF LEGENDARY FORD MAGAZINE...cover and feature story. Last, this year 10,000 dollars in parts and labor to install a complete ART MORRISON 4 LINK- COIL OVER SHOCK STRANGE ENG.FORD 9 INCH WITH 35 SPLINE AXLES ,WILWORD REAR BRAKES. It will kill me to sell it...but a serious health issue has mandated it.

Craig's 1966 Mustang

The classic Mustang is popular and many people own them. My story is simple. This car was my dad's . 1966 Mustang. He bought it in 1969 from a work friend. He used it for work and when retired in Florida we used it going to the beach etc. My dad passed too early (1992). I brought the car back and 7 years ago had it restored. The person who restored it was going through a depression and he said the work helped him cope. We remain friends to this day. Nothing but good came from this car. A memory of dad and a friendship with the guy who restored the car to this day!

Tom's 62 Pontiac Grand Prix

Thanks to your rear springs I was able to achieve a nice ride height and not have that saggy rear end look. Thank-you!

Dennis' 1970 Ford Mustang

351c Fmx trans Eation rear leaf springs,

Joe's 1965 Pontiac Catalina Ventura

Red 2 door coupe 428 ci new springs and steering components.Sweet ride

Cory's 2000 Mercury Grand Marquis

Eaton 2" lowering springs

Brian's 1987 Buick Limited

1987 Buick Limited
TriStar 355 SBC
EA stage 2 transmission
Grand National 8.5 diff
Suspension: Metco/ Eaton/ Bilstein

David's 1968 Chevrolet Camaro

1968 RS/SS Convertible, 350 CI, with Powerglide Transmission, 12 bolt rear. Matching numbers drivetrain, wearing factory color of Grotto Blue, with Medium Blue deluxe interior. Installed Eaton front coil Springs, for small block application. Original ride height was restored, and car handled as designed when new. Great Product!
Spring Tech
The Best Spring Tech Newsletter In The West
Featured In

Over 100,000 Applications Available