The Spring Experts
24,000 original manufacturer blueprints
76 years of experience
Delivered all around the world

Email Us For A Quote
The best and only source for factory designed or custom leaf and coil springs for any application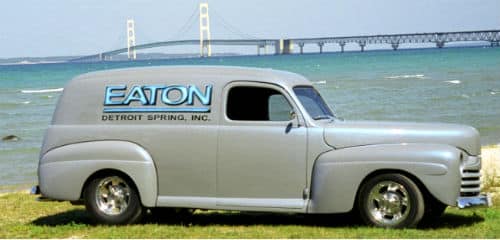 We Manufacture Springs For...
Leaf Springs

For more than 76 years we have been manufacturing springs right from the original blueprints and to your custom specs, right here in Detroit.
No matter what you need, we are your source.
Coil Springs
Thousands of coil springs for almost any application. OE replacement, Restorations, Resto-mods, Street Rods, Mustang II and more.
Stock ride heights and for many, up to 2" raised or lowered from stock height.
Attaching Parts & Accessories

The only thing that can ruin a good spring suspension is a worn-out/incorrect attaching part.
We offer individual u-bolts, eye-bolts, and bushings as well as complete installation kits.