Get Springs & Parts That Fit Your Ford Truck Ranger 2wd's Suspension
Ford Truck Ranger 2wd Leaf and Coil Springs
Stock Height, Lowered, & Raised
Your suspension's design depends entirely on your vehicle's weight. The same vehicle with a different body style or engine size may require different springs. If what you need is not listed in our database, call during office hours at 1 (313) 963-3839 or request a quote.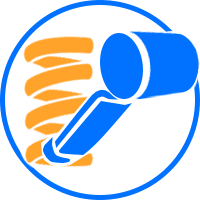 See Leaf & Coil Springs That Fit Your Ford Truck Ranger 2wd
Trusted By Professionals
In The Restoration and Hot Rod Industries
Restore your Ford Truck Ranger 2wd back to it's prime - no matter when that was - with our factory and custom springs. The world's leading custom shops, companies, and hobbyists all use our springs for good reason: nobody can beat our design process, utilizing rare original blueprints to produce springs as close to the original as possible.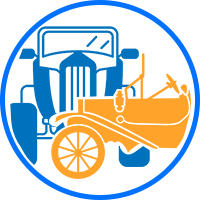 Order Suspension Parts For Your Ford Truck Ranger 2wd
Ford Truck Ranger 2wd Suspension Parts Directory
| Year | Body Style | Engine Size | Product Ordering | Vehicle Parts Available |
| --- | --- | --- | --- | --- |
| 1983 | Regular Cab Pickup 107.9 in wb | L4 2.0L - 122cid | Pricing & Ordering | Rear Leaf, Front Coil |
| 1983 | Regular Cab Pickup 107.9 in wb | L4 2.2L - 134 Diesel | Pricing & Ordering | Rear Leaf, Front Coil |
| 1983 | Regular Cab Pickup 107.9 in wb | L4 2.3L - 140cid | Pricing & Ordering | Rear Leaf, Front Coil |
| 1983 | Regular Cab Pickup 107.9 in wb | V6 2.8L - 171cid | Pricing & Ordering | Rear Leaf, Front Coil |
| 1983 | Regular Cab Pickup 113.9 in. wb | L4 2.0L - 122cid | Pricing & Ordering | Rear Leaf, Front Coil |
| 1983 | Regular Cab Pickup 113.9 in. wb | L4 2.2L - 134 Diesel | Pricing & Ordering | Rear Leaf, Front Coil |
| 1983 | Regular Cab Pickup 113.9 in. wb | L4 2.3L - 140cid | Pricing & Ordering | Rear Leaf, Front Coil |
| 1983 | Regular Cab Pickup 113.9 in. wb | V6 2.8L - 171cid | Pricing & Ordering | Rear Leaf, Front Coil |
| 1983 | Stripped Chassis 107.9 in wb | L4 2.0L - 122cid | Pricing & Ordering | Rear Leaf, Front Coil |
| 1983 | Stripped Chassis 107.9 in wb | L4 2.2L - 134 Diesel | Pricing & Ordering | Rear Leaf, Front Coil |
| 1983 | Stripped Chassis 107.9 in wb | L4 2.3L - 140cid | Pricing & Ordering | Rear Leaf, Front Coil |
| 1983 | Stripped Chassis 107.9 in wb | V6 2.8L - 171cid | Pricing & Ordering | Rear Leaf, Front Coil |
| 1983 | Stripped Chassis 113.9 in. wb | L4 2.0L - 122cid | Pricing & Ordering | Rear Leaf, Front Coil |
| 1983 | Stripped Chassis 113.9 in. wb | L4 2.2L - 134 Diesel | Pricing & Ordering | Rear Leaf, Front Coil |
| 1983 | Stripped Chassis 113.9 in. wb | L4 2.3L - 140cid | Pricing & Ordering | Rear Leaf, Front Coil |
| 1983 | Stripped Chassis 113.9 in. wb | V6 2.8L - 171cid | Pricing & Ordering | Rear Leaf, Front Coil |
| 1984 | Regular Cab Pickup 107.9 in wb | L4 2.0L - 122cid | Pricing & Ordering | Rear Leaf, Front Coil |
| 1984 | Regular Cab Pickup 107.9 in wb | L4 2.2L - 134 Diesel | Pricing & Ordering | Rear Leaf, Front Coil |
| 1984 | Regular Cab Pickup 107.9 in wb | L4 2.3L - 140cid | Pricing & Ordering | Rear Leaf, Front Coil |
| 1984 | Regular Cab Pickup 107.9 in wb | V6 2.8L - 171cid | Pricing & Ordering | Rear Leaf, Front Coil |
| 1984 | Regular Cab Pickup 113.9 in. wb | L4 2.0L - 122cid | Pricing & Ordering | Rear Leaf, Front Coil |
| 1984 | Regular Cab Pickup 113.9 in. wb | L4 2.2L - 134 Diesel | Pricing & Ordering | Rear Leaf, Front Coil |
| 1984 | Regular Cab Pickup 113.9 in. wb | L4 2.3L - 140cid | Pricing & Ordering | Rear Leaf, Front Coil |
| 1984 | Regular Cab Pickup 113.9 in. wb | V6 2.8L - 171cid | Pricing & Ordering | Rear Leaf, Front Coil |
| 1984 | Stripped Chassis 107.9 in wb | L4 2.0L - 122cid | Pricing & Ordering | Rear Leaf, Front Coil |
| 1984 | Stripped Chassis 107.9 in wb | L4 2.2L - 134 Diesel | Pricing & Ordering | Rear Leaf, Front Coil |
| 1984 | Stripped Chassis 107.9 in wb | L4 2.3L - 140cid | Pricing & Ordering | Rear Leaf, Front Coil |
| 1984 | Stripped Chassis 107.9 in wb | V6 2.8L - 171cid | Pricing & Ordering | Rear Leaf |
| 1984 | Stripped Chassis 113.9 in. wb | L4 2.0L - 122cid | Pricing & Ordering | Rear Leaf, Front Coil |
| 1984 | Stripped Chassis 113.9 in. wb | L4 2.2L - 134 Diesel | Pricing & Ordering | Rear Leaf, Front Coil |
| 1984 | Stripped Chassis 113.9 in. wb | L4 2.3L - 140cid | Pricing & Ordering | Rear Leaf, Front Coil |
| 1984 | Stripped Chassis 113.9 in. wb | V6 2.8L - 171cid | Pricing & Ordering | Rear Leaf, Front Coil |
| 1985 | Regular Cab Pickup 107.9 in wb | L4 2.0L - 122cid | Pricing & Ordering | Rear Leaf, Front Coil |
| 1985 | Regular Cab Pickup 107.9 in wb | L4 2.3L - 140 Diesel | Pricing & Ordering | Rear Leaf, Front Coil |
| 1985 | Regular Cab Pickup 107.9 in wb | L4 2.3L - 140cid | Pricing & Ordering | Rear Leaf, Front Coil |
| 1985 | Regular Cab Pickup 107.9 in wb | V6 2.8L - 171cid | Pricing & Ordering | Rear Leaf, Front Coil |
| 1985 | Regular Cab Pickup 113.9 in. wb | L4 2.0L - 122cid | Pricing & Ordering | Rear Leaf, Front Coil |
| 1985 | Regular Cab Pickup 113.9 in. wb | L4 2.3L - 140 Diesel | Pricing & Ordering | Rear Leaf, Front Coil |
| 1985 | Regular Cab Pickup 113.9 in. wb | L4 2.3L - 140cid | Pricing & Ordering | Rear Leaf, Front Coil |
| 1985 | Regular Cab Pickup 113.9 in. wb | V6 2.8L - 171cid | Pricing & Ordering | Rear Leaf, Front Coil |
| 1985 | Stripped Chassis 107.9 in wb | L4 2.0L - 122cid | Pricing & Ordering | Rear Leaf, Front Coil |
| 1985 | Stripped Chassis 107.9 in wb | L4 2.3L - 140 Diesel | Pricing & Ordering | Rear Leaf, Front Coil |
| 1985 | Stripped Chassis 107.9 in wb | L4 2.3L - 140cid | Pricing & Ordering | Rear Leaf, Front Coil |
| 1985 | Stripped Chassis 107.9 in wb | V6 2.8L - 171cid | Pricing & Ordering | Rear Leaf, Front Coil |
| 1985 | Stripped Chassis 113.9 in. wb | L4 2.0L - 122cid | Pricing & Ordering | Rear Leaf, Front Coil |
| 1985 | Stripped Chassis 113.9 in. wb | L4 2.3L - 140 Diesel | Pricing & Ordering | Rear Leaf, Front Coil |
| 1985 | Stripped Chassis 113.9 in. wb | L4 2.3L - 140cid | Pricing & Ordering | Rear Leaf, Front Coil |
| 1985 | Stripped Chassis 113.9 in. wb | V6 2.8L - 171cid | Pricing & Ordering | Rear Leaf, Front Coil |
| 1986 | Regular Cab Pickup 107.9 in wb | L4 2.0L - 122cid | Pricing & Ordering | Rear Leaf, Front Coil |
| 1986 | Regular Cab Pickup 107.9 in wb | L4 2.3L - 140 Diesel | Pricing & Ordering | Rear Leaf, Front Coil |
| 1986 | Regular Cab Pickup 107.9 in wb | L4 2.3L - 140cid | Pricing & Ordering | Rear Leaf, Front Coil |
| 1986 | Regular Cab Pickup 107.9 in wb | V6 2.9L - 177cid | Pricing & Ordering | Rear Leaf, Front Coil |
| 1986 | Regular Cab Pickup 113.9 in. wb | L4 2.0L - 122cid | Pricing & Ordering | Rear Leaf, Front Coil |
| 1986 | Regular Cab Pickup 113.9 in. wb | L4 2.3L - 140 Diesel | Pricing & Ordering | Rear Leaf, Front Coil |
| 1986 | Regular Cab Pickup 113.9 in. wb | L4 2.3L - 140cid | Pricing & Ordering | Rear Leaf, Front Coil |
| 1986 | Regular Cab Pickup 113.9 in. wb | V6 2.9L - 177cid | Pricing & Ordering | Rear Leaf, Front Coil |
| 1986 | Stripped Chassis 107.9 in wb | L4 2.0L - 122cid | Pricing & Ordering | Rear Leaf, Front Coil |
| 1986 | Stripped Chassis 107.9 in wb | L4 2.3L - 140 Diesel | Pricing & Ordering | Rear Leaf, Front Coil |
| 1986 | Stripped Chassis 107.9 in wb | L4 2.3L - 140cid | Pricing & Ordering | Rear Leaf, Front Coil |
| 1986 | Stripped Chassis 107.9 in wb | V6 2.9L - 177cid | Pricing & Ordering | Rear Leaf, Front Coil |
| 1986 | Stripped Chassis 113.9 in. wb | L4 2.0L - 122cid | Pricing & Ordering | Rear Leaf, Front Coil |
| 1986 | Stripped Chassis 113.9 in. wb | L4 2.3L - 140 Diesel | Pricing & Ordering | Rear Leaf, Front Coil |
| 1986 | Stripped Chassis 113.9 in. wb | L4 2.3L - 140cid | Pricing & Ordering | Rear Leaf, Front Coil |
| 1986 | Stripped Chassis 113.9 in. wb | V6 2.9L - 177cid | Pricing & Ordering | Rear Leaf, Front Coil |
| 1986 | Super Cab Pickup 125 in. wb | L4 2.3L - 140 Diesel | Pricing & Ordering | Rear Leaf, Front Coil |
| 1986 | Super Cab Pickup 125 in. wb | L4 2.3L - 140cid | Pricing & Ordering | Rear Leaf, Front Coil |
| 1986 | Super Cab Pickup 125 in. wb | V6 2.9L - 177cid | Pricing & Ordering | Front Coil |
| 1987 | Regular Cab Pickup 107.9 in wb | L4 2.0L - 122cid | Pricing & Ordering | Rear Leaf, Front Coil |
| 1987 | Regular Cab Pickup 107.9 in wb | L4 2.3L - 140 Diesel | Pricing & Ordering | Rear Leaf, Front Coil |
| 1987 | Regular Cab Pickup 107.9 in wb | L4 2.3L - 140cid | Pricing & Ordering | Rear Leaf, Front Coil |
| 1987 | Regular Cab Pickup 107.9 in wb | V6 2.9L - 177cid | Pricing & Ordering | Rear Leaf, Front Coil |
| 1987 | Regular Cab Pickup 113.9 in. wb | L4 2.0L - 122cid | Pricing & Ordering | Rear Leaf, Front Coil |
| 1987 | Regular Cab Pickup 113.9 in. wb | L4 2.3L - 140 Diesel | Pricing & Ordering | Rear Leaf, Front Coil |
| 1987 | Regular Cab Pickup 113.9 in. wb | L4 2.3L - 140cid | Pricing & Ordering | Rear Leaf, Front Coil |
| 1987 | Regular Cab Pickup 113.9 in. wb | V6 2.9L - 177cid | Pricing & Ordering | Rear Leaf, Front Coil |
| 1987 | Stripped Chassis 107.9 in wb | L4 2.0L - 122cid | Pricing & Ordering | Rear Leaf, Front Coil |
| 1987 | Stripped Chassis 107.9 in wb | L4 2.3L - 140 Diesel | Pricing & Ordering | Rear Leaf, Front Coil |
| 1987 | Stripped Chassis 107.9 in wb | L4 2.3L - 140cid | Pricing & Ordering | Rear Leaf, Front Coil |
| 1987 | Stripped Chassis 107.9 in wb | V6 2.9L - 177cid | Pricing & Ordering | Rear Leaf, Front Coil |
| 1987 | Stripped Chassis 113.9 in. wb | L4 2.0L - 122cid | Pricing & Ordering | Rear Leaf, Front Coil |
| 1987 | Stripped Chassis 113.9 in. wb | L4 2.3L - 140 Diesel | Pricing & Ordering | Rear Leaf, Front Coil |
| 1987 | Stripped Chassis 113.9 in. wb | L4 2.3L - 140cid | Pricing & Ordering | Rear Leaf, Front Coil |
| 1987 | Stripped Chassis 113.9 in. wb | V6 2.9L - 177cid | Pricing & Ordering | Rear Leaf, Front Coil |
| 1987 | Super Cab Pickup 125 in. wb | L4 2.3L - 140 Diesel | Pricing & Ordering | Rear Leaf, Front Coil |
| 1987 | Super Cab Pickup 125 in. wb | L4 2.3L - 140cid | Pricing & Ordering | Rear Leaf, Front Coil |
| 1987 | Super Cab Pickup 125 in. wb | V6 2.9L - 177cid | Pricing & Ordering | Rear Leaf, Front Coil |
| 1988 | Regular Cab Pickup 107.9 in wb | L4 2.0L - 122cid | Pricing & Ordering | Rear Leaf, Front Coil |
| 1988 | Regular Cab Pickup 107.9 in wb | L4 2.3L - 140cid | Pricing & Ordering | Rear Leaf, Front Coil |
| 1988 | Regular Cab Pickup 107.9 in wb | V6 2.9L - 177cid | Pricing & Ordering | Rear Leaf, Front Coil |
| 1988 | Regular Cab Pickup 113.9 in. wb | L4 2.0L - 122cid | Pricing & Ordering | Rear Leaf, Front Coil |
| 1988 | Regular Cab Pickup 113.9 in. wb | L4 2.3L - 140cid | Pricing & Ordering | Rear Leaf, Front Coil |
| 1988 | Regular Cab Pickup 113.9 in. wb | V6 2.9L - 177cid | Pricing & Ordering | Rear Leaf, Front Coil |
| 1988 | Super Cab Pickup 125 in. wb | L4 2.3L - 140cid | Pricing & Ordering | Rear Leaf, Front Coil |
| 1988 | Super Cab Pickup 125 in. wb | V6 2.9L - 177cid | Pricing & Ordering | Rear Leaf, Front Coil |
| 1989 | Regular Cab Pickup 107.9 in wb | L4 2.3L - 140cid | Pricing & Ordering | Rear Leaf, Front Coil |
| 1989 | Regular Cab Pickup 107.9 in wb | V6 2.9L - 177cid | Pricing & Ordering | Rear Leaf, Front Coil |
| 1989 | Regular Cab Pickup 113.9 in. wb | L4 2.3L - 140cid | Pricing & Ordering | Rear Leaf, Front Coil |
| 1989 | Regular Cab Pickup 113.9 in. wb | V6 2.9L - 177cid | Pricing & Ordering | Rear Leaf, Front Coil |
| 1989 | Super Cab Pickup 125 in. wb | L4 2.3L - 140cid | Pricing & Ordering | Rear Leaf, Front Coil |
| 1989 | Super Cab Pickup 125 in. wb | V6 2.9L - 177cid | Pricing & Ordering | Rear Leaf, Front Coil |
| 1990 | Regular Cab Pickup 107.9 in wb | L4 2.3L - 140cid | Pricing & Ordering | Rear Leaf, Front Coil |
| 1990 | Regular Cab Pickup 107.9 in wb | V6 2.9L - 177cid | Pricing & Ordering | Rear Leaf, Front Coil |
| 1990 | Regular Cab Pickup 107.9 in wb | V6 4.0L - 245cid | Pricing & Ordering | Rear Leaf, Front Coil |
| 1990 | Regular Cab Pickup 113.9 in. wb | L4 2.3L - 140cid | Pricing & Ordering | Rear Leaf, Front Coil |
| 1990 | Regular Cab Pickup 113.9 in. wb | V6 2.9L - 177cid | Pricing & Ordering | Rear Leaf, Front Coil |
| 1990 | Regular Cab Pickup 113.9 in. wb | V6 4.0L - 245cid | Pricing & Ordering | Rear Leaf, Front Coil |
| 1990 | Super Cab Pickup 125 in. wb | L4 2.3L - 140cid | Pricing & Ordering | Rear Leaf, Front Coil |
| 1990 | Super Cab Pickup 125 in. wb | V6 2.9L - 177cid | Pricing & Ordering | Rear Leaf, Front Coil |
| 1990 | Super Cab Pickup 125 in. wb | V6 4.0L - 245cid | Pricing & Ordering | Rear Leaf, Front Coil |
| 1991 | Regular Cab Pickup 107.9 in wb | L4 2.3L - 140cid | Pricing & Ordering | Rear Leaf, Front Coil |
| 1991 | Regular Cab Pickup 107.9 in wb | V6 2.9L - 177cid | Pricing & Ordering | Rear Leaf, Front Coil |
| 1991 | Regular Cab Pickup 107.9 in wb | V6 3.0L - 182cid | Pricing & Ordering | Rear Leaf, Front Coil |
| 1991 | Regular Cab Pickup 107.9 in wb | V6 4.0L - 245cid | Pricing & Ordering | Rear Leaf, Front Coil |
| 1991 | Regular Cab Pickup 113.9 in. wb | L4 2.3L - 140cid | Pricing & Ordering | Rear Leaf, Front Coil |
| 1991 | Regular Cab Pickup 113.9 in. wb | V6 2.9L - 177cid | Pricing & Ordering | Rear Leaf, Front Coil |
| 1991 | Regular Cab Pickup 113.9 in. wb | V6 3.0L - 182cid | Pricing & Ordering | Rear Leaf, Front Coil |
| 1991 | Regular Cab Pickup 113.9 in. wb | V6 4.0L - 245cid | Pricing & Ordering | Rear Leaf, Front Coil |
| 1991 | Super Cab Pickup 125 in. wb | L4 2.3L - 140cid | Pricing & Ordering | Rear Leaf, Front Coil |
| 1991 | Super Cab Pickup 125 in. wb | V6 2.9L - 177cid | Pricing & Ordering | Rear Leaf, Front Coil |
| 1991 | Super Cab Pickup 125 in. wb | V6 3.0L - 182cid | Pricing & Ordering | Rear Leaf, Front Coil |
| 1991 | Super Cab Pickup 125 in. wb | V6 4.0L - 245cid | Pricing & Ordering | Rear Leaf, Front Coil |
| 1992 | Regular Cab Pickup 107.9 in wb | L4 2.3L - 140cid | Pricing & Ordering | Rear Leaf, Front Coil |
| 1992 | Regular Cab Pickup 107.9 in wb | V6 2.9L - 177cid | Pricing & Ordering | Rear Leaf, Front Coil |
| 1992 | Regular Cab Pickup 107.9 in wb | V6 3.0L - 182cid | Pricing & Ordering | Rear Leaf, Front Coil |
| 1992 | Regular Cab Pickup 107.9 in wb | V6 4.0L - 245cid | Pricing & Ordering | Rear Leaf, Front Coil |
| 1992 | Regular Cab Pickup 113.9 in. wb | L4 2.3L - 140cid | Pricing & Ordering | Rear Leaf, Front Coil |
| 1992 | Regular Cab Pickup 113.9 in. wb | V6 2.9L - 177cid | Pricing & Ordering | Rear Leaf, Front Coil |
| 1992 | Regular Cab Pickup 113.9 in. wb | V6 3.0L - 182cid | Pricing & Ordering | Rear Leaf, Front Coil |
| 1992 | Regular Cab Pickup 113.9 in. wb | V6 4.0L - 245cid | Pricing & Ordering | Rear Leaf, Front Coil |
| 1992 | Super Cab Pickup 125 in. wb | L4 2.3L - 140cid | Pricing & Ordering | Rear Leaf, Front Coil |
| 1992 | Super Cab Pickup 125 in. wb | V6 2.9L - 177cid | Pricing & Ordering | Rear Leaf, Front Coil |
| 1992 | Super Cab Pickup 125 in. wb | V6 3.0L - 182cid | Pricing & Ordering | Rear Leaf, Front Coil |
| 1992 | Super Cab Pickup 125 in. wb | V6 4.0L - 245cid | Pricing & Ordering | Rear Leaf, Front Coil |
| 1993 | Regular Cab Pickup 107.9 in wb | L4 2.3L - 140cid | Pricing & Ordering | Rear Leaf, Front Coil |
| 1993 | Regular Cab Pickup 107.9 in wb | V6 3.0L - 182cid | Pricing & Ordering | Rear Leaf, Front Coil |
| 1993 | Regular Cab Pickup 107.9 in wb | V6 4.0L - 245cid | Pricing & Ordering | Rear Leaf, Front Coil |
| 1993 | Regular Cab Pickup 113.9 in. wb | L4 2.3L - 140cid | Pricing & Ordering | Rear Leaf, Front Coil |
| 1993 | Regular Cab Pickup 113.9 in. wb | V6 3.0L - 182cid | Pricing & Ordering | Rear Leaf, Front Coil |
| 1993 | Regular Cab Pickup 113.9 in. wb | V6 4.0L - 245cid | Pricing & Ordering | Rear Leaf, Front Coil |
| 1993 | Super Cab Pickup 125 in. wb | L4 2.3L - 140cid | Pricing & Ordering | Rear Leaf, Front Coil |
| 1993 | Super Cab Pickup 125 in. wb | V6 3.0L - 182cid | Pricing & Ordering | Rear Leaf, Front Coil |
| 1993 | Super Cab Pickup 125 in. wb | V6 4.0L - 245cid | Pricing & Ordering | Rear Leaf, Front Coil |
| 1994 | Regular Cab Pickup 107.9 in wb | L4 2.3L - 140cid | Pricing & Ordering | Rear Leaf, Front Coil |
| 1994 | Regular Cab Pickup 107.9 in wb | V6 3.0L - 182cid | Pricing & Ordering | Rear Leaf, Front Coil |
| 1994 | Regular Cab Pickup 107.9 in wb | V6 4.0L - 245cid | Pricing & Ordering | Rear Leaf, Front Coil |
| 1994 | Regular Cab Pickup 113.9 in. wb | L4 2.3L - 140cid | Pricing & Ordering | Rear Leaf, Front Coil |
| 1994 | Regular Cab Pickup 113.9 in. wb | V6 3.0L - 182cid | Pricing & Ordering | Rear Leaf, Front Coil |
| 1994 | Regular Cab Pickup 113.9 in. wb | V6 4.0L - 245cid | Pricing & Ordering | Rear Leaf, Front Coil |
| 1994 | Super Cab Pickup 125 in. wb | L4 2.3L - 140cid | Pricing & Ordering | Rear Leaf, Front Coil |
| 1994 | Super Cab Pickup 125 in. wb | V6 3.0L - 182cid | Pricing & Ordering | Rear Leaf, Front Coil |
| 1994 | Super Cab Pickup 125 in. wb | V6 4.0L - 245cid | Pricing & Ordering | Rear Leaf, Front Coil |
| 1995 | Regular Cab Pickup 107.9 in wb | L4 2.3L - 140cid | Pricing & Ordering | Rear Leaf, Front Coil |
| 1995 | Regular Cab Pickup 107.9 in wb | V6 3.0L - 182cid | Pricing & Ordering | Rear Leaf, Front Coil |
| 1995 | Regular Cab Pickup 107.9 in wb | V6 4.0L - 245cid | Pricing & Ordering | Rear Leaf, Front Coil |
| 1995 | Regular Cab Pickup 113.9 in. wb | L4 2.3L - 140cid | Pricing & Ordering | Rear Leaf, Front Coil |
| 1995 | Regular Cab Pickup 113.9 in. wb | V6 3.0L - 182cid | Pricing & Ordering | Rear Leaf, Front Coil |
| 1995 | Regular Cab Pickup 113.9 in. wb | V6 4.0L - 245cid | Pricing & Ordering | Rear Leaf, Front Coil |
| 1995 | Super Cab Pickup 125 in. wb | L4 2.3L - 140cid | Pricing & Ordering | Rear Leaf, Front Coil |
| 1995 | Super Cab Pickup 125 in. wb | V6 3.0L - 182cid | Pricing & Ordering | Rear Leaf, Front Coil |
| 1995 | Super Cab Pickup 125 in. wb | V6 4.0L - 245cid | Pricing & Ordering | Rear Leaf, Front Coil |
| 1996 | Regular Cab Pickup 107.9 in wb | L4 2.3L - 140cid | Pricing & Ordering | Rear Leaf, Front Coil |
| 1996 | Regular Cab Pickup 107.9 in wb | V6 3.0L - 182cid | Pricing & Ordering | Rear Leaf, Front Coil |
| 1996 | Regular Cab Pickup 107.9 in wb | V6 4.0L - 245cid | Pricing & Ordering | Rear Leaf, Front Coil |
| 1996 | Regular Cab Pickup 113.9 in. wb | L4 2.3L - 140cid | Pricing & Ordering | Rear Leaf, Front Coil |
| 1996 | Regular Cab Pickup 113.9 in. wb | V6 3.0L - 182cid | Pricing & Ordering | Rear Leaf, Front Coil |
| 1996 | Regular Cab Pickup 113.9 in. wb | V6 4.0L - 245cid | Pricing & Ordering | Rear Leaf, Front Coil |
| 1996 | Super Cab Pickup 125 in. wb | L4 2.3L - 140cid | Pricing & Ordering | Rear Leaf, Front Coil |
| 1996 | Super Cab Pickup 125 in. wb | V6 3.0L - 182cid | Pricing & Ordering | Rear Leaf, Front Coil |
| 1996 | Super Cab Pickup 125 in. wb | V6 4.0L - 245cid | Pricing & Ordering | Rear Leaf, Front Coil |
| 1997 | Regular Cab Pickup 107.9 in wb | L4 2.3L - 140cid | Pricing & Ordering | Rear Leaf, Front Coil |
| 1997 | Regular Cab Pickup 107.9 in wb | V6 3.0L - 182cid | Pricing & Ordering | Rear Leaf, Front Coil |
| 1997 | Regular Cab Pickup 107.9 in wb | V6 4.0L - 245cid | Pricing & Ordering | Rear Leaf, Front Coil |
| 1997 | Regular Cab Pickup 113.9 in. wb | L4 2.3L - 140cid | Pricing & Ordering | Rear Leaf, Front Coil |
| 1997 | Regular Cab Pickup 113.9 in. wb | V6 3.0L - 182cid | Pricing & Ordering | Rear Leaf, Front Coil |
| 1997 | Regular Cab Pickup 113.9 in. wb | V6 4.0L - 245cid | Pricing & Ordering | Rear Leaf, Front Coil |
| 1997 | Super Cab Pickup 125 in. wb | L4 2.3L - 140cid | Pricing & Ordering | Rear Leaf, Front Coil |
| 1997 | Super Cab Pickup 125 in. wb | V6 3.0L - 182cid | Pricing & Ordering | Rear Leaf, Front Coil |
| 1997 | Super Cab Pickup 125 in. wb | V6 4.0L - 245cid | Pricing & Ordering | Rear Leaf, Front Coil |
| 1998 | Regular Cab Pickup | L4 2.5L - 153cid | Pricing & Ordering | Rear Leaf, Front Coil |
| 1998 | Regular Cab Pickup | V6 3.0L - 182cid | Pricing & Ordering | Rear Leaf, Front Coil |
| 1998 | Regular Cab Pickup | V6 4.0L - 245cid | Pricing & Ordering | Rear Leaf, Front Coil |
| 1998 | Super Cab Pickup | L4 2.5L - 153cid | Pricing & Ordering | Rear Leaf, Front Coil |
| 1998 | Super Cab Pickup | V6 3.0L - 182cid | Pricing & Ordering | Rear Leaf, Front Coil |
| 1998 | Super Cab Pickup | V6 4.0L - 245cid | Pricing & Ordering | Rear Leaf, Front Coil |
| 1999 | Regular Cab Pickup | L4 2.5L - 153cid | Pricing & Ordering | Rear Leaf, Front Coil |
| 1999 | Regular Cab Pickup | V6 3.0L - 182cid | Pricing & Ordering | Rear Leaf, Front Coil |
| 1999 | Regular Cab Pickup | V6 4.0L - 245cid | Pricing & Ordering | Rear Leaf, Front Coil |
| 1999 | Super Cab Pickup | L4 2.5L - 153cid | Pricing & Ordering | Rear Leaf, Front Coil |
| 1999 | Super Cab Pickup | V6 3.0L - 182cid | Pricing & Ordering | Rear Leaf, Front Coil |
| 1999 | Super Cab Pickup | V6 4.0L - 245cid | Pricing & Ordering | Rear Leaf, Front Coil |
| 2000 | Regular Cab Pickup | L4 2.5L - 153cid | Pricing & Ordering | Rear Leaf, Front Coil |
| 2000 | Regular Cab Pickup | V6 3.0L - 182cid | Pricing & Ordering | Rear Leaf, Front Coil |
| 2000 | Regular Cab Pickup | V6 4.0L - 245cid | Pricing & Ordering | Rear Leaf, Front Coil |
| 2000 | Super Cab Pickup | L4 2.5L - 153cid | Pricing & Ordering | Rear Leaf, Front Coil |
| 2000 | Super Cab Pickup | V6 3.0L - 182cid | Pricing & Ordering | Rear Leaf, Front Coil |
| 2000 | Super Cab Pickup | V6 4.0L - 245cid | Pricing & Ordering | Rear Leaf, Front Coil |
| 2001 | Regular Cab Pickup | L4 2.3L - 140cid | Pricing & Ordering | Rear Leaf, Front Coil |
| 2001 | Regular Cab Pickup | L4 2.5L - 153cid | Pricing & Ordering | Rear Leaf, Front Coil |
| 2001 | Regular Cab Pickup | V6 3.0L - 182cid | Pricing & Ordering | Rear Leaf, Front Coil |
| 2001 | Regular Cab Pickup | V6 4.0L - 245cid | Pricing & Ordering | Rear Leaf, Front Coil |
| 2001 | Super Cab Pickup | L4 2.3L - 140cid | Pricing & Ordering | Rear Leaf, Front Coil |
| 2001 | Super Cab Pickup | L4 2.5L - 153cid | Pricing & Ordering | Rear Leaf, Front Coil |
| 2001 | Super Cab Pickup | V6 3.0L - 182cid | Pricing & Ordering | Rear Leaf, Front Coil |
| 2001 | Super Cab Pickup | V6 4.0L - 245cid | Pricing & Ordering | Rear Leaf, Front Coil |
| 2002 | Regular Cab Pickup 111.6 in wb | L4 2.3L - 140cid | Pricing & Ordering | Rear Leaf, Front Coil |
| 2002 | Regular Cab Pickup 111.6 in wb | V6 3.0L - 182cid | Pricing & Ordering | Rear Leaf, Front Coil |
| 2002 | Regular Cab Pickup 111.6 in wb | V6 4.0L - 245cid | Pricing & Ordering | Rear Leaf, Front Coil |
| 2002 | Regular Cab Pickup 125.7 in wb | V6 3.0L - 182cid | Pricing & Ordering | Rear Leaf, Front Coil |
| 2002 | Super Cab Pickup | L4 2.3L - 140cid | Pricing & Ordering | Rear Leaf, Front Coil |
| 2002 | Super Cab Pickup | V6 4.0L - 245cid | Pricing & Ordering | Rear Leaf, Front Coil |
| 2003 | Regular Cab Pickup | L4 2.3L - 140cid | Pricing & Ordering | Front Coil |
| 2003 | Super Cab Pickup | V6 3.0L - 182cid | Pricing & Ordering | Front Coil |
| 2003 | Super Cab Pickup | V6 4.0L - 245cid | Pricing & Ordering | Front Coil |
| 2004 | Regular Cab Pickup | L4 2.3L - 140cid | Pricing & Ordering | Rear Leaf |
| 2004 | Regular Cab Pickup | V6 3.0L - 182cid | Pricing & Ordering | Rear Leaf |
| 2004 | Regular Cab Pickup | V6 4.0L - 245cid | Pricing & Ordering | Rear Leaf |
| 2004 | Super Cab Pickup | L4 2.3L - 140cid | Pricing & Ordering | Rear Leaf |
| 2004 | Super Cab Pickup | V6 3.0L - 182cid | Pricing & Ordering | Rear Leaf |
| 2004 | Super Cab Pickup | V6 4.0L - 245cid | Pricing & Ordering | Rear Leaf |
| 2005 | Regular Cab Pickup | L4 2.3L - 140cid | Pricing & Ordering | Rear Leaf |
| 2005 | Regular Cab Pickup | V6 3.0L - 182cid | Pricing & Ordering | Rear Leaf |
| 2005 | Regular Cab Pickup | V6 4.0L - 245cid | Pricing & Ordering | Rear Leaf |
| 2005 | Super Cab Pickup | L4 2.3L - 140cid | Pricing & Ordering | Rear Leaf |
| 2005 | Super Cab Pickup | V6 3.0L - 182cid | Pricing & Ordering | Rear Leaf |
| 2005 | Super Cab Pickup | V6 4.0L - 245cid | Pricing & Ordering | Rear Leaf |
| 2006 | Regular Cab Pickup | L4 2.3L - 140cid | Pricing & Ordering | Rear Leaf |
| 2006 | Regular Cab Pickup | V6 3.0L - 182cid | Pricing & Ordering | Rear Leaf |
| 2006 | Regular Cab Pickup | V6 4.0L - 245cid | Pricing & Ordering | Rear Leaf |
| 2006 | Super Cab Pickup | L4 2.3L - 140cid | Pricing & Ordering | Rear Leaf |
| 2006 | Super Cab Pickup | V6 3.0L - 182cid | Pricing & Ordering | Rear Leaf |
| 2006 | Super Cab Pickup | V6 4.0L - 245cid | Pricing & Ordering | Rear Leaf |
| 2007 | Regular Cab Pickup | L4 2.3L - 140cid | Pricing & Ordering | Rear Leaf |
| 2007 | Regular Cab Pickup | V6 3.0L - 182cid | Pricing & Ordering | Rear Leaf |
| 2007 | Regular Cab Pickup | V6 4.0L - 245cid | Pricing & Ordering | Rear Leaf |
| 2007 | Super Cab Pickup | L4 2.3L - 140cid | Pricing & Ordering | Rear Leaf |
| 2007 | Super Cab Pickup | V6 3.0L - 182cid | Pricing & Ordering | Rear Leaf |
| 2007 | Super Cab Pickup | V6 4.0L - 245cid | Pricing & Ordering | Rear Leaf |
| 2008 | Regular Cab Pickup | L4 2.3L - 140cid | Pricing & Ordering | Rear Leaf |
| 2008 | Regular Cab Pickup | V6 3.0L - 182cid | Pricing & Ordering | Rear Leaf |
| 2008 | Regular Cab Pickup | V6 4.0L - 245cid | Pricing & Ordering | Rear Leaf |
| 2008 | Super Cab Pickup | L4 2.3L - 140cid | Pricing & Ordering | Rear Leaf |
| 2008 | Super Cab Pickup | V6 3.0L - 182cid | Pricing & Ordering | Rear Leaf |
| 2008 | Super Cab Pickup | V6 4.0L - 245cid | Pricing & Ordering | Rear Leaf |
| 2009 | Regular Cab Pickup | L4 2.3L - 140cid | Pricing & Ordering | Rear Leaf |
| 2009 | Regular Cab Pickup | V6 4.0L - 245cid | Pricing & Ordering | Rear Leaf |
| 2009 | Super Cab Pickup | L4 2.3L - 140cid | Pricing & Ordering | Rear Leaf |
| 2009 | Super Cab Pickup | V6 4.0L - 245cid | Pricing & Ordering | Rear Leaf |
| 2010 | Regular Cab Pickup | L4 2.3L - 140cid | Pricing & Ordering | Rear Leaf |
| 2010 | Regular Cab Pickup | V6 4.0L - 245cid | Pricing & Ordering | Rear Leaf |
| 2010 | Super Cab Pickup | L4 2.3L - 140cid | Pricing & Ordering | Rear Leaf |
| 2010 | Super Cab Pickup | V6 4.0L - 245cid | Pricing & Ordering | Rear Leaf |
| 2011 | Regular Cab Pickup | L4 2.3L - 140cid | Pricing & Ordering | Rear Leaf |
| 2011 | Regular Cab Pickup | V6 4.0L - 245cid | Pricing & Ordering | Rear Leaf |
| 2011 | Super Cab Pickup | L4 2.3L - 140cid | Pricing & Ordering | Rear Leaf |
| 2011 | Super Cab Pickup | V6 4.0L - 245cid | Pricing & Ordering | Rear Leaf |
Our Featured Customers
Gary's 1932 Studebaker Indy Roadster

Robert's 1968 Cougar XR-7

Courtney's 2015 Limited Edition Shasta 1961 AirFlite Camper

Bert's 1929 Ford RPU

Jon's 1973 Ford Gran Torino

Steve's 1940 Chevy coupe

Steven's 1966, Ford Econoline

Ian's 1971 AMC Hornet SC/360

Ken's 1956 Buick Special

Ron's 1956 Ford Crown Victoria

Richard's 1933 Ford

Steve's 68 Camaro SS/RS

Chris's 1969 chevelle

Bill's 1966 Ford Mustang

Sam's 1964 Ford Fairlane

Ron's 1969 Dodge Super Bee

Kevin's 1962 Ford Fairlane 500

Art's 1959 Plymouth Sport Fury Hdtp

Justin's 1968 Chevorlet Camaro

Donald's 1968 Pontiac Lemans

Bill's 1968 Chevy Camaro Convertible

James's 1963 Lincoln continental

James's 1967 CHEVROLET CAMARO

Ronald's 1970 AMC AMX

Mike's 1940 Chevrolet Master Deluxe business coupe

John's 1966 Rambler Classic Convertible

Bob's 1937 Dodge 1/2 ton pick-up

Alan's 1968 Chevrolet Camaro Convertible

Brian's 51 Ford Custom Sedan

Geoff's 1971 Ford Mustang Mach 1

Mike's 1964 Dodge 330 Sedan

William's 1963 Studebaker Avanti

Mark's 1966 Rambler American

Paul's '70 Dodge Challenger

Tim's 1961 Buick Special

Robert's 1951 Hudson Pacemaker

Courtney's 1957 DeSoto FireFlite Sportsman

Daniel's 1966 Dodge A100 Van

Mike's 1966 Pontiac GTO

Gary's 1937 Buick Special (Model 48)

Jon's 1967 Mustang Fastback GT

Darren's 1956 Ford Ranchwagon

Eddie's 1950 Cadillac Coupe DeVille Series 62

Brian's 1987 Buick Limited

Hugh's 1972 Chevrolet Corvette

Steve's 1968 Camaro SS/RS

Brian's 1952 Ford F1 truck

Art's 1964 Ford Galaxie 500XL Convertible

John's 1976 Ford Gran Torino

Roger's 1975 Ford Bronco

Joe's 1965 Pontiac Catalina Ventura

Chuck's 33 Essex Terraplane

Mike's 65 Plymouth Belvedere 2

Dan's 73 Dodge B100 van

Chris's 1967